"The depth, breadth, innovation and creative risks taken by this channel are to be applauded"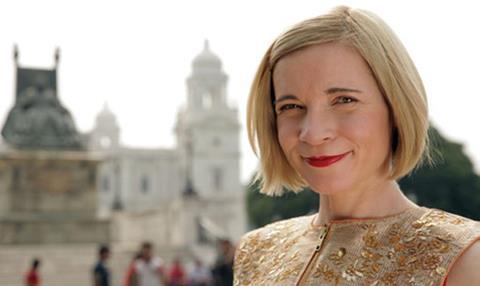 Keith Richards, Don Letts, Lucy Worsley and Peter Snow all helped BBC Four retain its crown as Best Factual Channel in the UK.
Richards, who teamed up with Julian Temple to take over the channel for an entire Lost Weekend, Letts' 7 Wonder-produced doc The Story Of Skinhead, British History's Biggest Fibs with Lucy Worsley and Snow's Trainspotting Live were proof of the channel's breadth of content.
BBC Four remained the UK's highestrated digital factual channel, with docs such as Inside Porton Down: Britain's Secret Weapons Research Facility and slow TV show All Aboard: The Country Bus smashing their slot averages.
Other titles including Booze, Beans & Bhajis: The Story Of The Corner Shop, Black Nurses: The Women Who Saved The NHS and The Hip Hop World News all helped BBC Four achieve the largest increase in BAME audience of any BBC channel.
The judges applauded the channel, run by Cassian Harrison, as a "unique force" in British broadcasting with a "brilliantly eclectic mix of content".
One said it was a "creative mix of well curated content that is bespoke for channel and audience", while another
added: "The depth, breadth, innovation and creative risks taken by this channel are to be applauded."
SHORTLISTED
Two originations - North One's Ronnie O'Sullivan's American Hustle and Woodcut Media's Football: A Brief History By Alfie Allen - helped the A+E Networks-owned channel double its primetime average and increase its total pay-TV share by 6%.
US formats Forged In Fire, Curse Of Oak Island, Ozzy And Jack's World Detour and the return of Hunting Hitler all boosted the channel.
A wave of original commissions, including Martin Clunes: Riding Therapy, reality horse-riding competition Blue Chip All Star Academy and The All Star Diaries built on the success of Rudall Rides With… to ensure that the specialist channel remained the largest equestrian medium in the UK.
The 21st Century Fox-owned broadcaster moved into the world of premium programming last year with shows that fi t its 'fewer, bigger, better' tagline.
Mars, a drama-documentary from Hollywood directors Ron Howard and Brian Grazer, was the channel's most watched show in the UK with more than 1 million people tuning in to at least one episode.