Talk about consistency – the youth-skewing media brand has won the Best Original Web Channel award for the third year in a row.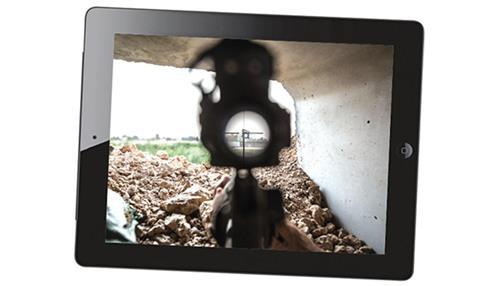 Vice News had a bumper year, increasing its YouTube views by nearly 160 million and adding more than half a million new subscribers, taking total videos views on the platform above 360 million. The site has also received 1.8 million Facebook likes and streamed 15 billion minutes of content since it launched in March 2014.
It has been helped by a raft of digital documentaries and pioneering online productions. Following on from The Islamic State, which won Best Popular Factual Programme at last year's Broadcast Digital Awards, it produced films on the global refugee migration and the crisis in Ukraine, and secured an in-depth interview with Barack Obama.
It also produced a world exclusive unmasking one of Al Qaeda's leaders in Syria, was the first news organisation to embed with Peshmerga forces for a month in Mosul, and received 11 million Facebook impressions for its migrant doc, Europe Or Die.
Vice also found new ways to cover the migrant crisis, reporting live on Facebook from the 'jungle' in Calais as part of its Breaking Borders series.
The judges said it was "still disrupting, and still impossible to ignore" and praised it for its "growing scale, disruptive confidence and ability to serve news to audiences not known for engaging with it".
"Still disrupting, and still impossible to ignore"
BARCROFT TV
Barcroft TV was only launched by Barcroft Media at the start of 2015 but has already found success with a slew of original web series. These include the story of animal rescue worker Barry Andrews, who catches the world's most venomous snakes with his bare hands, which recorded more than 6 million views; and the story of Hulk, a giant, 175lb pit bull, which attracted 47 million YouTube views. The channel now has more than 2 million subscribers.
BBC EARTH UNPLUGGED YOUTUBE CHANNEL
BBC Earth was launched in 2012 by BBC Worldwide but over the past 12 months, it has reshaped its commissioning process to focus on content for the next generation of natural history and science lovers. This helped it achieve a 29% increase in views and a 20% boost in subscribers. Coverage of a blue whale photobombing a BBC presenter was viewed more than 3.2 million times on YouTube and 900,000 times on Facebook.
THE FOOTBALL REPUBLIC
The Football Republic, established by Fremantle Media's Shotglass Media, boasts 31% average monthly growth in YouTube subscribers to 135,000 and a phenomenal 156% monthly growth in views to 19 million. The channel found success with footage of an Italian reporter being harassed by a fan with an inflatable banana and strands including Game Of Two Halves and Rumour Rater.
TRUETUBE.CO.UK
The online platform airs a raft of teacher-friendly educational content aimed at schools. Originally launched in 2007, the service, operated by This Is Tottenham producer CTVC, has found success in the past year with series such as: 7/7, a film marking the tenth anniversary of the July 2005 London bombings; Extremists, a drama that tackles the prejudices of a white British racist and a Muslim British fundamentalist; and Katie, a documentary following a nurse and practising Christian in the Roman Catholic Church who is gay.
WALTER PRESENTS
The foreign-language drama service, a joint venture between World Series Network and Channel 4, attracted more than 6.6 million streams in the first three months after its January launch. The platform, embedded within All 4, has launched 50 hours of exclusive drama, including Danish vampire thriller Heartless and edgy French comedy Kabul Kitchen.