Commissioned within two months of the Paris attacks of January 2015, Ursula Macfarlane's moving film mixed interviews, news footage and eyewitnesses' own mobile phone recordings to piece together the shocking events.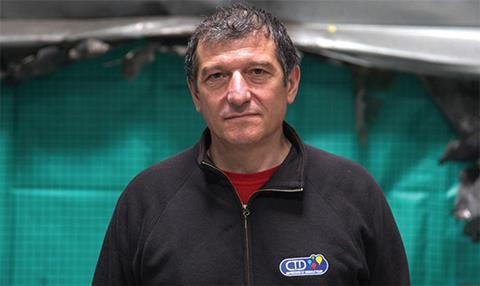 Films of Record for More 4
Key to this was access to members of France's law-enforcement agencies and elite counterterrorism units, many of whom were still suffering trauma and loss.
Judges were impressed with the access, with contributors including Rocco, one of the first cops on the scene at the Charlie Hebdo office, columnist Patrick Pelloux and Maryse, the widow of the magazine's cartoonist Georges Wolinski.
Told entirely in contributors' own words, this was a "subtle, complex and moving" account of a tragic day, the judges said, filmed at a time when Paris was still suffering the fallout from the attacks.
Shot with a greyish, bleached-out look to match the archive, the interviews were filmed sparsely, with a focus on the faces of those recounting their experiences.
Not only was More 4 first out of the gate with this doc, but it did so with authority, forensic detail and acute sensitivity. It was, said the judges, an "innovative and exciting account of a tragic, world-changing event, told brilliantly with access to all involved".
SHORTLISTED
THE BOY WHO WANTS HIS LEG CUT OFF
Transparent Television for BBC Three
Two years in the making, this sensitive fi lm was the centrepiece of BBC Three's disability season and the channel's highest-rated single documentary of 2015. It followed the inspiring journey of an 11-year-old boy with extreme neurofibromatosis who was fighting to have his leg cut off against doctors' advice.
THE INTERVIEWS
North One TV for Gold
North One let the stars of yesteryear speak for themselves in this chat show-based dip into the archive. Aiming to become the 'definitive televisual autobiographies', these programmes used classic anecdotes from interviews with the likes of Kenneth Williams and Les Dawson to paint a portrait of the ups and downs of fame.
LANDSCAPE ARTIST OF THE YEAR
Storyvault Films for Sky Arts
Sky Arts' best-performing non-scripted show – and second only to The Young Doctor's Handbook in its overall ratings – this celebration of professional and amateur artists built on the channel's previous success with Portrait Artist Of The Year. Judges praised the warmth and light touch of the format and the series' knowledgeable judges.
LIFE AND DEATH ROW
BBC Documentaries Production for BBC Three
BBC Three's defining factual series was a bold signal of intent for the relaunched channel in its online-only new phase, proving there would be no 'dumbing down' of its content in its new home. Each episode stayed in the iPlayer top 10 for several weeks. Judges praised the trio of films as powerful and accessible.
REGGIE YATES: EXTREME RUSSIA
Sundog Pictures for BBC Three
Judges praised Reggie Yates' bravery in stepping out of his comfort zone to put himself in the frontline in unsettling and provocative situations as he sought to get to the heart of some of Russia's most controversial beliefs and practices. Shot over 10 consecutive days, the production delivered some tough truths with energy and momentum.
Sponsored by HotCam