Yet another award for Michaela Coel's bulging trophy cabinet, but rarely does a comedy arrive so fresh, funny and fully formed, with real swagger and confidence about what it wants to be and say.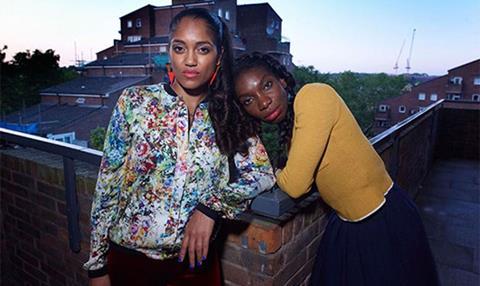 Retort for E4
Adapted from her acclaimed play Chewing Gum Dreams, Coel offered a frank, upbeat and authentic new voice for British television. As writer, lead performer and co-writer and singer of the theme tune, Coel's imprint was all over the series, her fourth-wall turns to camera engaging the viewer directly in every unflinching detail of a story that warmly celebrated the ups and downs of modern life. Amid all the laughs, it touched on issues of faith with rare candour and thoughtfulness, and its depiction of life on a London estate never wallowed in poverty or looked down on its characters.
Noting the number of up-and-coming faces in the cast, judges celebrated this "great showcase for new talent". It brought a diverse audience too: 24% of viewers were from minority groups, triple the slot average, and it was second only to US drama Empire in reaching E4's BAME viewers.
All this would be by the by were it not one of the funniest comedies of the year. "Beautifully written, hilarious and relative," declared one judge, while another added: "This was very witty, unique and just perfect for the audience."
It's made a breakout star of Coel, who also popped up in BBC2's London Spy and fellow Best Scripted Pro-gramme nominee E4's The Aliens. Roll on series two.
"This was very witty, unique and just perfect for the audience"
SHORTLISTED
HIGHLY COMMENDED
THIRTEEN
BBC Drama Production London and BBC America for BBC Three
"A beautifully tense and unravelling story" was the judges' verdict on this five-part series from emerging writer Marnie Dickens. This was a compelling thriller that blazed a bold new trail for BBC Three drama. A character-based Twitter hashtag, short videos, 'image clues' and inter-active websites helped viewers dig deeper.
THE ALIENS
Clerkenwell Films for E4
Blending sci-fi, social satire and crime thriller, this original drama touched on issues such as drugs, immigration and racism, without ever losing its sense of fun. A worthy successor to Clerkenwell Films' previous E4 hit Misfits, it crucially cut through to the channel's core 16 to 34-year-old audience.
BEHOLD THE MONKEY
Wildcard Films for Sky Arts
Shot in Spain with a Spanish cast but made for the UK, this one-off comedy was praised for its warm heart and uplifting spirit. This original and striking piece was the result of months of negotiations with artist Cecilia Gimenez to tell the story of the infamous 'Monkey Jesus' fresco restoration in Spain.
THE ENFIELD HAUNTING
Eleven Film for Sky Living
This supernatural horror was Sky Living's highest-rated title ever, averaging 1.6 million in the competitive 9pm Sunday slot. A star cast led by Timothy Spall and Matthew Macfadyen, and a reliance on 'real' shocks rather than CGI, helped ground this story based on 'real' events. A second series is now in the works.
MID MORNING MATTERS 2
Baby Cow Productions for Sky Atlantic
Neil and Rob Gibbons continued to breathe new life into Steve Coogan's notorious creation in the second run of this series. Naturalistic lighting and fixed-lens cameras that kept the whole room in focus, plus fully operational radio studio equipment, helped capture every hilarious moment.
Sponsored by BTI Studios