Fittingly for a fact-based drama, Murdered By My Boyfriend came out of current affairs.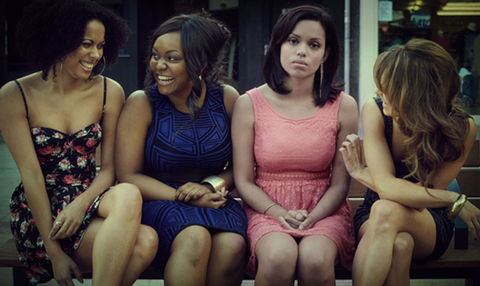 Commissioned as part of a domestic violence season before a script was even written, this was a rare case of the subject leading the way. On a budget of just £480,000, the team delivered one of the most important, talkedabout and garlanded dramas of the year, on any channel.
Writer Regina Moriarty carved out a compelling, dramatic story from case studies of abuse, centring on the love and attraction between a young couple before depicting their relationship's downward spiral into physical and psychological oppression, and ultimately murder. This surprisingly light touch kept it grounded and accessible, making the gradual but inevitable shift in tone all the more powerful.
It made a star of lead actress Georgina Campbell, who beat seasoned performers Keeley Hawes, Sheridan Smith and Sarah Lancashire to a Bafta, providing a timely reminder of BBC3's ability to break new talent. Crucially, it touched a nerve with viewers, outperforming slot average on its debut and rising to 6.9 million after multiple repeats, including 2.8 million for its BBC1 showing.
Judges praised it as "utterly compelling". One said it was "important, urgent and moving, a drama with real purpose". Another singled out the "strong performances and beautiful direction" of "an unbelievably tough subject".
Shortlisted
Detectorists
Channel X and Lola Entertainment for BBC Four
Mackenzie Crook won a deserved Bafta for this low-key gem, a warm, gentle and very funny comedy about a group of rural metal-detecting enthusiasts. Its richly observed characters and natural performances, especially from Crook and Toby Jones, won plaudits and an average of around 600,000 viewers – enough for a much-anticipated second series.
Fortitude
50 Fathoms and Tiger Aspect for Sky Atlantic
There was no faulting the ambition of Sky's biggest drama to date: a cinematic Arctic mystery with polar bears, killer wasps and an international cast to die for, including Stanley Tucci and The Killing's Sofie Gråbøl. The star power and unusual setting brought 2 million to its debut – second only to Game of Thrones in the channel's history – averaging out to 1.4 million. More is on the way.
Glue
Eleven Film for E4
Jack Thorne's drama was a departure for E4, both in terms of its rural setting and its murder-mystery storyline. With striking direction and strong characterisation, it peeled back the clichés of village life, depicting boredom, alienation, drug-taking and casual sex, and introduced a host of young actors who authentically portrayed the pains of growing up.
Mr Sloane
Whyaduck Productions and Big Talk Productions for Sky Atlantic
Curb Your Enthusiasm's Bob Weide wrote the part of 1960s London everyman specifically for Nick Frost and their rapport shone through in this bittersweet comedy-drama. Critics hailed the sensitive storytelling and exquisite period detail of the series, which became Sky Atlantic's biggest comedy series to date, with an average of 240,000 viewers.
The Keith Lemon Sketch Show
Talkback and Bang Tidy for ITV2
ITV2's most consistently successful comic performer – technically, Leigh Francis rather than just his Lemon persona – ventured into new territory for his first sketch show. Francis's take on everyone from the Kardashians to David Dickinson, and original creations including the teenage Urban Fox, struck a chord with an average of 1.3 million viewers, and choice sketches went on to even bigger heights online.