"A vote of confidence in the viewing public and genuinely feels like a force for good"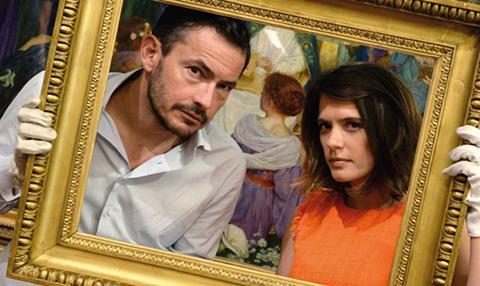 A confident channel that boldly goes where the networks fear to tread," was our judges' verdict of Sky Arts in its first full year since the merger of Sky Arts 1 and 2 in summer 2015.
A boldness ran through all of its 2016 output, from intertwined drama anthology Neil Gaiman's Likely Stories to the "mischievous and playful" set of Urban Myths comedy-dramas and its live broadcast of Wagner's entire Ring Cycle from Bayreuth.
Meanwhile, experimental formats Computer Says Show and Animal Symphony blurred the line between arts and
science, displaying a commitment to innovation that also led the channel to embrace virtual reality (Tamara Rojo
dancing Akram Khan's piece Giselle) and Instagram (60-second films of artist KAWS producing works for the Yorkshire Sculpture Park).
The channel also developed Landscape and Portrait Artist Of The Year into evergreen formats; series three of the latter - dubbed "a super-niche Bake Off on canvas that was the envy of the BBC" by one judge - became Sky Arts' biggest ever fact ent show, up 112% on series two to an average of 310,000 viewers.
One judge concluded: "At a time when funding for arts is dying, they're going for it with the kind of stuff that no
one else is doing. It's a vote of confidence in the viewing public and genuinely feels like a force for good."
SHORTLISTED
BBC NEWS CHANNEL

From Brexit and terrorist attacks to Trump's victory and celebrity deaths, the BBC News channel was the go-to place for breaking stories for our judges.
"Like taking an encyclo paedia off the shelf," was one verdict on the breadth and depth of coverage on display at the channel, which reaches more than 8 million viewers a week. Judges also remarked on its innovative use of virtual reality.
Amid budget cuts and pressure on kids' TV in general, judges marvelled at how often CBBC hit a high bar. Controller Cheryl Taylor won praise for bold commissioning of shows that took on complex issues, from politics to mental health, and spoke to the core audience without alienating parents.
Judges also singled out the "incredibly forensic" level of detail in development, often more than in primetime shows, to ensure shows are densely packed with facts, fun and interactivity.
The creative innovation running through CBeebies' Stargazing and its pre-school adaptation of A Midsummer Night's Dream won praise from our judges, who noted an "impressive breadth of storytelling" across the channel as a whole.
They welcomed CBeebies' ability to tie in with broader BBC initiatives such as Tim Peake's space mission and the "optimistic" tone of its output.
TRAVEL CHANNEL

With audiences up 87% year-on-year, Travel Channel's deep understanding of its audience and commitment to growth despite tiny budgets impressed judges.
The success was the result of a 'life's a journey' proposition that sought to show occasional or reluctant viewers that the channel offers more lifestyle offerings than its name might suggest, focusing on shows such as Shed & Buried and acquisition Life Below Zero.

WALTER PRESENTS
"A force for good post-Brexit," was one judge's summation of Walter Iuzzolino's Channel 4-backed platform, which now boasts 320 hours of international drama.
With its clever curation of shows that would otherwise have no UK home, a quirky but simple and immediate identity and personality, and an effective sampling strategy of single linear C4 broadcast backed by immediate box-set availability online, one judge declared it was "just what C4 should be doing".