FRIDAY: BBC1 sitcom Boomers bowed out with its second lowest audience of the series, but still edged the competition in the 9pm slot.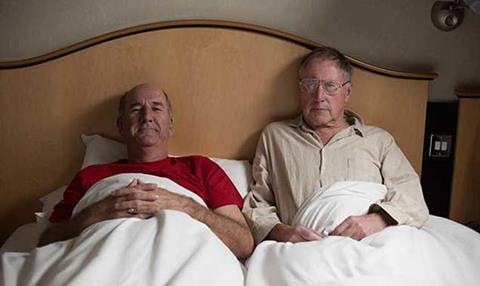 Boomers (BBC1) 9pm-9.30pm
2.9m (14.4%)
The Hat Trick Productions sitcom, following a trio of newly-retired couples in Norfolk, amused an audience that was 1.5m down on its opening performance of 4.4m (21.9%)
Overall, the six-part series averaged 3.2m (16%) viewers, which was below BBC1's slot average of 4.6m (21.4%) for the past 12 months, according to overnight Barb figures supplied by Attentional.
Boomers was followed by the fourth instalment of Big School, which drew 2.6m (13.3%) up to 10pm. This was up on last week's series low of 2.3m (12.1%).
Piers Morgan's Life Stories (ITV) 9pm-10pm
2.5m (12.5%)
The three-part series ended with the spotlight on survival expert Bear Grylls. It was up on last week's performance of 2m (10.2%), with the series averaging 2.3m (11.8%).
The Great British Bake Off: an Extra Slice (BBC2) 9pm-9.30pm
2.6m (13%)
Jo Brand's spin-off show served up a series high audience, ensuring it beat Piers Morgan.
Elsewhere, Channel 4's 8 Out Of 10 Cats Does Countdown ended with 2.1m (10.5%). The three-part series averaged 2m (10.1%).
A new series of Channel 5's US drama Body of Proof launched with 1m (5%) over the 9pm hour.
Alan Carr: Chatty Man (C4) 10pm-11.05pm
1.6m (10.3%)
The chat show's second outing, which featured Dan Aykroyd, Kate Hudson and Zach Braff, added 400,000 on last week.