Broadcast is hosting its inaugural Indie Summit on 17 March to help producers of all sizes learn from one another. Some of the industry's biggest names will speak at the summit to share best practice and ideas for the future.
Event producer Donna Taberer reveals more about what attendees can expect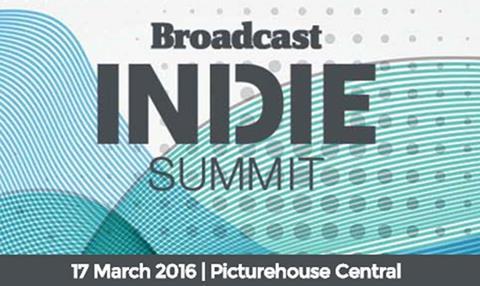 Who should attend the Indie Summit and why?
Anyone who works in TV, loves TV and wants to learn more about the business of making the best television.
Television is frantic and often we don't get the chance to come up for air and really understand the business of the business. UK programme-makers are renowned worldwide for producing the best, most creative television.
But just how have those brilliant programme-makers gone on to become such astute business operators. Have you got what it takes? This day could be an inspiration and launchpad.
Is the summit pitched at established producers or those striking out alone?
There will be something for everyone; whether you're considering a start-up, a creative who wants to move up the ladder or an established business operator who wants to know how others are cracking it.
This really is a chance to learn from the greats. Television is changing at a crazy pace and it can be difficult to keep on top of who's doing what with who.
This is the chance to understand the current landscape and what the Broadcast Indie Survey and the industry leaders predict will be the future trends.
What practical information will I take away?
We have 50 of the best creatives and business operators sharing their top tips, insights and predictions. There will be panels, case studies and lectures. It will be a practical and inspiring day, demystifying the business side of television and helping the best creatives become the best business men and women.
Need to know more about international markets? This day is for you. Don't understand how to go about funding and setting up an indie? This day is for you. Baffled by revenue percentages, co-pros, fully funded, tariffs, cashflow, margins, profits and revenue streams? This day is for you.
Is it all business-focused, or will creativity be on the agenda?
You can't separate business and creativity. An indie and a producer is only as good as its ideas. Sessions will interrogate how to run development teams, how to pitch and get ideas commissioned, how to become a commissioner's best friend and how to make the transition from award-winning programme-maker to the boss.
Who is speaking?
We have the people behind some of the biggest hits of the past year. Indie bosses like Richard McKerrow and Stephen Lambert, heads of development, the producers of Murder Detectives and Doctor Foster, commissioners, distributors, investors and industry leaders. Quite simply some of the most exciting people in the business who are creating a buzz with their programmes and their deals.
Click for more information and to book tickets
The Broadcast Indie Survey will also be unveiled at the Indie Summit - submit your entry now