Distributor ready to invest in up to five projects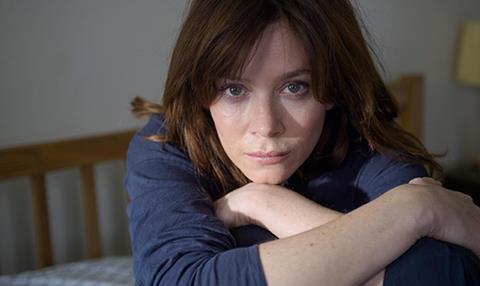 Cineflix Rights is to make a major push into drama, four years after its parent company stepped away from big-budget scripted shows.
The London-based distributor, a division of Canadian firm Cineflix Media, has built its business on long-running non-scripted titles such as Property Brothers and Mayday.
However, it is now looking to invest in four to five new dramas from third-party producers and Cineflix Media's Toronto- and New York-based production hubs.
Cineflix Rights chief executive Chris Bonney said the company is preparing to inject "substantial deficits" in the move, while also sourcing pre-sales. "We're looking to stand out with these scripted shows and take a smart approach against the competition," he said.
Cineflix Rights, the UK's seventh largest distributor with revenues of £47.1m in the year to 30 September 2016, had previously distributed dramas such as
BBC America's Copper, which sold to broadcasters such as FX in Australia and HBO in the Netherlands.
But the investment is thought to have made a dent in the company's cash flow and Cineflix backpedalled on drama in 2013.
£47.1m
Cineflix Rights revenues year to 30 September 2016
In October 2016, former Entertainment One Television exec Peter Emerson bought a minority stake in the business and the firm began a process of financing with US banks, helping to build a war chest for acquisitions and partnerships.
The business recently found success with ITV and Netflix drama Marcella, produced by Buccaneer Media, Cineflix's joint venture with former Lime Pictures exec Tony Wood. It also secured a deal with US SVoD platform Hulu for Canadian drama Pure, which was coproduced by True East and Cineflix.
It is now looking to represent a range of scripted projects from indies such as Australian producer December Media and London-based Racine Media.
The business is also recruiting a senior scripted sales exec to focus on the international financing of drama projects.
"It feels like the demand is here to stay, so we need to be part of that," said Bonney. "If we keep playing our cards right and build a slate of projects, it could be a substantial part of our business in the same way that the unscripted area is."
True crime demand
Cineflix Rights is also doubling down on high-volume true crime shows and has picked up distribution rights for 52 x 30- minute series Bizarre Murders from US producer Bellum Entertainment.
In 2015, it struck a 200-hour deal with Netflix for a raft of largely true crime titles and is on the brink of another package deal with the global SVoD service. "Broadcasters are looking for content that is strong in subject matter, though perhaps not so graphically detailed that it can't run in a daytime slot, or access slot, as opposed to post-watershed," said Bonney.
About 80% of Cineflix Rights' catalogue is non-UK content.
While the distributor is ramping up deals with UK producers such as Seadog, Finestripe and Waddell Media, Bonney said it is able to acquire content "quicker" in other territories.
"One of our frustrations with the UK is that outstanding series are produced in four to six episodes, whereas there are opportunities to pick up longer-running shows from Canada, the US, Australia and New Zealand – those become valuable properties to us," said Bonney.
Twenty Six 03 Entertainment, Cineflix's production joint venture with Britain's Got Talent commissioner and Bring The Noise producer Duncan Gray, represents its first significant partnership since receiving backing from US banks.
The distributor has had modest success with formats such as In-Law Wedding Wars and Wives With Knives, but Bonney predicted there is a "hit to come" from the London indie.
"Duncan Gray is connected across the globe," said Bonney. "He has the ability to be commissioned in the US and UK, and some of his formats are on air in international territories. There's every chance with him that we will get a format that travels extremely well."
However, Cineflix Rights will not have automatic distribution rights to the JV's output – a trend that follows similar deals between BBC Worldwide and Expectation Entertainment, and Access Entertainment and Bad Wolf.
Bonney explained: "It's clear that in the format sector, you need some flexibility in the way in which the product is taken to the market internationally, and often in the way in which the concept is generated." "There will be many examples where we will be the distribution partner for [Twenty Six 03 Entertainment] and others where it won't make sense. I think that's absolutely fine."