Broadcast has launched a mobile app, available exclusively to subscribers, offering easy access to the site and extending the access to daily overnight ratings data.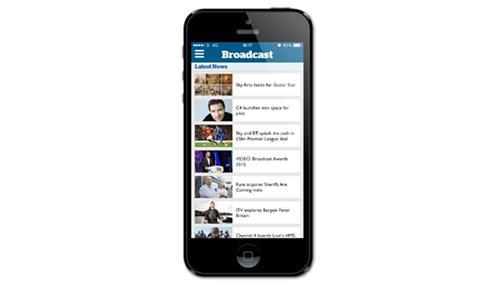 The app is available to download for Android and Apple devices and offers subscribers access to audience figures for 12 top channels: BBC1, BBC2, ITV, Channel 4, Channel 5, BBC3, BBC4, ITV2, E4, Dave, Sky 1 and Sky Living.
The figures, based on ratings data supplied by overnights.tv, are available from around 10am each morning.
The mobile app also includes the latest news, ratings analysis, opinion and features from the magazine.
The app is available for free to premium subscribers and those currently trialling the tablet app. Users can log in using their broadcastnow.co.uk account details.
It follows the launch of the Broadcast tablet app which launched for iOS, Android and Kindle devices in July.
If you have any questions about the app or are unsure if you have access, please contact us on 0203 033 2620 / customerservices@broadcastnow.co.uk