The Post-Production: State of the Nation panel at MPTS brought together three execs from leading facilities to discuss the challenges they face
CARA KOTSCHY (co-founder, Residence Pictures) The state of the nation for us is probably a bit different to the other panellists as we are intentionally on the smaller, agile side of post-production. It doesn't take a lot to fill our facilities, so it feels very buoyant for us at the moment.
However, a threat for us in scripted is the writers' strike in the US because currently the weak pound means a lot of US money is spent here. We don't know how long the strike is going to go on or what's going to happen.
In terms of rates, it doesn't feel like they've dropped in the past year. But while there are a lot of shows in production, I've heard that some are being pulled at post stage. Whether that's down to budgets, or studios getting nervy about something, I don't know, but I find it alarming. For a micro-scale facility like ours, if one of our projects was pulled, it would be a massive issue as we don't have other work to buoy us up.
In terms of premises, we actively decided not to be in Soho. We set up shop in Farringdon, which feels like a village in comparison. Our rent is probably marginally cheaper than Soho, but I don't think there's much in it these days.
We're a small, specialist operation, and it's nice, from a headspace perspective, to only have to think about the grade and the online rather than all the other bits, such as filling up offlines or audio.
Creating different workspaces has been a thing in post-production for a long time – we've built in breakout areas and have been trying to attract clients with nice environments to work in. We have a lounge area, a bar and high tables where staff and clients can sit and have lunch. It was important for us to put a bit of cash behind creating a place for clients to come in and feel wowed by the space.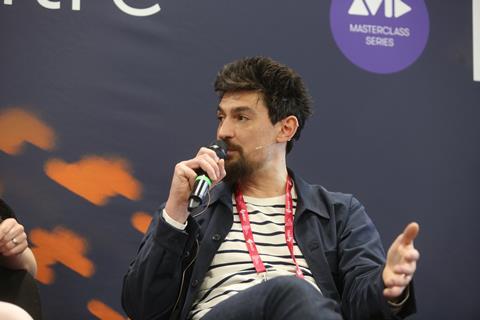 JP DASH (commercial managing director, Fifty Fifty) I wouldn't call us a large post house – we're probably about mid-sized and we're trying to cling on to the idea of being a boutique because that's where we've come from. It's who we are at heart.
We're working across different genres of programming and, right now, it's important to be agile. Last year, we had a kind of perfect storm – lots of people had left the industry after or during the pandemic, so there wasn't enough of a skills base, and suddenly this commissioning tap got switched on. We were flooded with work, particularly in unscripted, which was amazing.
But conversely, in the first few months of this year, we've seen a bit of a drop on the unscripted side, particularly smaller-scale commissions. A lot of work was commissioned last year so perhaps there's been some shelving of programming. We're seeing work we finished six months ago still not on air, so there's some holding back by broadcasters – maybe to watch what others are doing.
"There's a need to diversify – the seasonality you could previously trust has gone out the window"
JP Dash
For us, it's important to be able to pivot in times like that – we're certainly doing a lot more scripted work at the moment, for instance.
The thing that stands out is that there used to be a kind of seasonality around programming. Generally, the start of the year would not be very busy, and then we'd be right out the paddocks early spring. Since Covid, it's been turned on its head a bit.
This represents a challenge for businesses that are still locked into that [pre-Covid] mentality, and it's important to think about what else could change and how to react to it. Are there opportunities in terms of pivoting to other types of work? There's a need to diversify because the seasonality you could previously trust has gone out the window.
DAVE CADLE (owner and chief executive, Envy) When you run a post house, you think you're in control of it, but in reality, you're not. I don't think you can say, 'I want to go scripted' or 'I want to go non-scripted'.
We're doing more Envy Capture work, where we're in the field recording data. It comes in and we post it quickly. And then we do big series like Britain's Got Talent, which requires lots of rooms, and Gogglebox, which merrily ticks along. We have guys doing a one-off documentary for 18 months in a single room, and in contrast we have commercial work.
"A facility finds its scale by the nature of its business – you either run with it or you don't"
Dave Cadle
We recently acquired a company called Absolute where if you look at, say, next Wednesday it can be a desert, but if you go in on the Tuesday, Wednesday will be filled up. Whereas with long-form at Envy, you can see what's coming up two years in advance. A facility finds its scale by the nature of its business and you either run with it or you don't.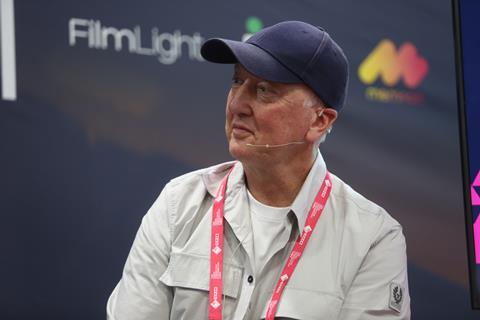 We decided about 10 years ago to look at the big stuff that requires 15 to 20 rooms. That's why we have 300 in Soho. And it's a difficult animal – if a job gets pulled, it still bruises us a bit. We can't afford a lull – in the offline rooms, as one job finishes there's another one right behind it. We have three projects in at the moment that are using more than 90 offlines.
Our season is busy from August to January, where we either create a pop-up or invest in another building. We are considering whether we stay in Soho. We have long leases on two of our buildings and we might stretch out a little bit.
JPD Last summer, we were running at full capacity and on top of that we had remote. It helped with the feed through. What we're feeling now is that remote is part of a supplemental service to being in-house. Remote-only just isn't a thing.
And that brings me back to being agile, because it can be about, say, remote now and then a few months down the line people want to come back in-house and you have to flip your business model again.
We opened another building last year, due to demand. But with the receding amount of remote working, maybe we need more rooms now because we're used to a certain amount of feed through. We're looking around our facilities and asking, 'Could that be an edit suite?'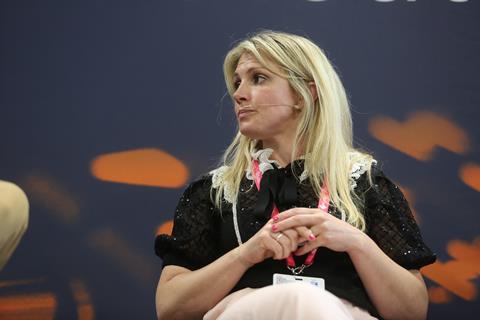 CK We're expanding this year and we'll probably expand again in six to 12 months' time.
When it comes to bringing in new talent, as an industry, there's been a lot of nepotism and laziness. What has happened over the past 15-odd years is, for example, knowing your neighbour's cousin wants a job as a runner and making that happen, rather than actively looking at communities that might not be fairly represented. There's a skills shortage across the board and there's a diversity, equity and inclusion crisis as well.
At Residence Pictures, we're launching an employability scheme that aims to provide free vocational training for under-represented communities and a pathway into post. We're going to launch a self-funded pilot this year, providing training up to entry level.
We are all responsible for making the change to diversify our industry and to help plug the skills gap. There are pockets of money available, but it's difficult to meet the funding criteria so any schemes will have to be privately funded. I'm working with other facilities to come on as founding board members and create the training needed for our industry.
JPD There's a lot more in terms of diversity on our screens and we need to start seeing that representation in our businesses. A big area we've been concentrating on is accessibility. We recently became a certified B Corp, and that's focused our energy.
We're based in Soho, in Georgian townhouses, which weren't built with accessibility in mind. But we've taken steps to create an accessible space so we can open our doors to people with disabilities.
We've worked with the Leonard Cheshire charity over the past few years, which has a scheme called Change 100, where interns with a disability are given placements in the industry. You get to work with some bright young individuals, but along the journey, you learn about normalising some of the issues they are facing.
When we built the new facility, we had an audit by Leonard Cheshire, which made us think about things like hearing loops or where a light switch is placed.
CK The TV Access project is also an amazing scheme, with everyone in the industry – post-production, production, live, facilities providers – getting involved. All the broadcasters and streamers are supporting it, and the idea is to have full representation for disabled and neurodiverse people by 2030.
The Media Production & Technology Show 2023 was held at Olympia, London, on 10-11 May