Broadcast magazine founder Rod Allen, who went on to become a successful LWT executive, died on Christmas Day aged 73.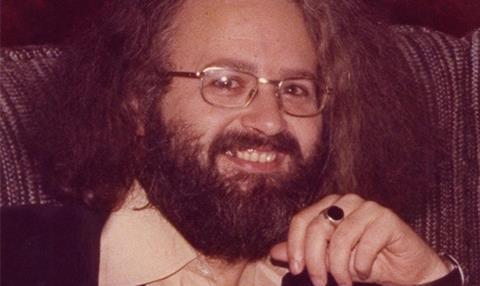 In 1973, Allen transformed Television Mail, a "gossipy" trade magazine largely focused on the advertising industry, into a serious forum for discussing issues affecting broadcasting.
Having been hired by Television Mail co-founder David Leader as an assistant in 1963, Allen, a longhaired, bearded man with a "penchant for psychedelic shirts", relaunched the title as Broadcast on 23 March 1973.
New approach to TV
After introducing One Man's Television, a review of weekly programmes by critic Bernard Davies, and having covered the introduction of commercial radio in the UK, Allen pledged to serve the TV and radio industry "as a participant, not an outsider".
"We feel the whole of the broadcasting industry has changed sufficiently to warrant a new approach to the challenge of producing a trade paper for everyone involved," he wrote at the time.
Allen's ex-wife Sue Summers, a former media editor of The Sunday Times and editor of The Sunday Telegraph magazine, who now runs Finestripe Productions, said that Allen was a "born journalist" who had seen the potential of television.
Allen edited Broadcast until 1978, when he moved to ITV franchise London Weekend Television (LWT). He initially joined as the producer of Look Here, the first television programme about television, hosted by Andrew Neil.
He later became director of development at LWT and worked alongside executives including John Birt, Jeremy Isaacs and Michael Grade.
As well as a period as managing director of HTV's international coproduction arm, Allen worked closely with Brian Tesler on the launch of SuperChannel, ITV's first venture into satellite broadcasting.
Maggie Brown, a former Independent and Guardian journalist, who knew Allen during his time as an executive, said he was "friendly, shrewd and kind" and full of "charm and charisma". "He had the vision to see that TV was changing," she added.
Later in his career, Allen returned to his journalistic roots, becoming editorial director of HarperCollins Interactive and, in 1996, head of the department of journalism at City University.
Allen, who had been suffering from diabetes, was a "wise and clever man", according to Summers.
"He was also an unreformed hippie," she added.