Sponsored content
Find out more
Recruitment expert Arnaud Doggett gives his top tips for prospective employers
Taking a targeted approach to recruitment, reaching out to new generations and promoting a positive working culture are all key to finding the right candidates, says recruitment expert Arnaud Doggett (pictured).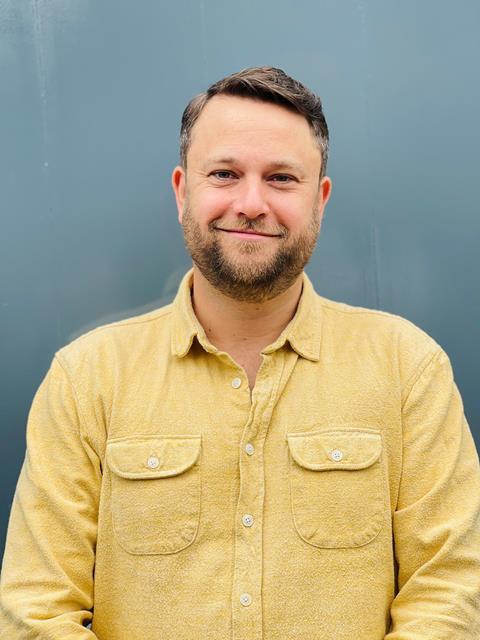 While a surge in broadcast hires over recent months demonstrates the resilience of the television sector, Covid-19 has also accelerated several industry trends that employees need to accommodate into their recruitment criteria.
Remote content creation, efforts to improve diversity and inclusion (D&I), the rise of the streamers and a new influx of Millennial and Gen Z employees are just some factors to consider, according to Doggett.
Doggett, who has worked in broadcast recruitment for more than a decade, says employers now have a responsibility to reset their recruitment messaging and the way they communicate their brand to potential candidates.
Here, Doggett outlines his top five 'to dos' for recruiting in a post-Covid world:
1) Update and promote your D&I initiatives.
More than 40% of candidates registered with Broadcastjobs.com in 2021 identify as being from under-represented groups. Doggett says that it's time for companies to build on existing good practices and to advertise any D&I initiatives. "Make your job adverts do the talking and ensure they are centred on this policy rather than a list of required experience," he advises.
Recruitment ads must be targeted to specific, relevant audiences and pushed out and promoted through other platforms, such as the recruitment company's newsletters and blogs, and affiliated social media outlets.
2) Highlight flexible working.
Working from home has gone from being a senior staff perk to a necessity for all and this will likely become an expectation in the future. "While it's not possible to offer remote working in all roles, job specs containing an element of remote content creation or hybrid working practices should be highlighted, with the messaging for both onsite and remote requirements clearly defined," says Doggett.
Firms should also put changes in policy or investments in remote work-enabling tech front and centre.
3) A quality-over-quantity approach.
While there's much pent-up demand for staff right now, generic job sites often aren't the most effective approach for broadcast-specific job opportunities, says Doggett. The benefit of using an industry-focused recruitment platform and targeted advertising is that "employers are assured applicants will have broadcast-relevant skills, while candidates are confident they're applying for up-to-date roles with trusted brands".
Doggett says trends such as streaming platform growth and intermixing of content production and content distribution create new job roles and skills requirements that are best handled by sites aligned with the sector, which can offer up relevant candidates and subscribers.
4) Embrace Millennials and Gen-Z.
It's time to start taking action and ensuring that your company culture welcomes new generations of talent, says Doggett. "Millennials and their younger siblings in Gen-Z are already dominating the workplace and when I interview candidates from these demographics, a high-priority question is where their potential employer stands on key social issues such as sustainability or employee wellbeing.
"It can't just be fluff for these guys. Any recruitment campaign reaching out to this tech-savvy demographic must communicate how work processes, office culture and revenue generation align with their perspectives and experiences."
5) Nail and promote your USP as an employer brand.
Large platforms such as LinkedIn often struggle to promote your company's benefits alongside those of huge-budget employers, says Doggett.
However, posting positive data and reviews about your reputation as an employer to targeted candidates will always trump a free breakfast or a beanbag-filled breakout room.
According to a Glassdoor Harris poll, 83% of employees research company reviews and ratings before deciding to apply for jobs, so it's really time to sing about your Return to Work training programme or that Broadcast Best Place to Work in TV rating.
Arnaud Doggett is the owner of recruitment site Broadcastjobs.com (formerly Broadcastjobs.co.uk)