Sponsored content
Find out more
Luna Remote Systems offers a one-stop-shop for a huge range of specialist remote camera systems and support from a team of experienced and dedicated professionals
In recent years, the industry's requirement for remote camera solutions has increased tenfold. We attribute this to an acceleration in technology, and a desire on the creative side to come up with new, interesting and previously unseen camera shots.
Enter Luna Remote Systems – your one-stop-shop for remote camera support equipment hire in the UK and beyond. We offer a full service – from design, consultation and execution via our highly trained crew, to dry hire of essential broadcast grip equipment.
FORWARD-THINKING
Following our conception, we have worked hard to achieve our core goal of supplying and operating the best and newest solutions on the market, while maintaining the highest standards of safety and professionalism.
Co-founders David Nixon and Dean Clish both come from a background as camera operators, so naturally have used their vast on-site experience and understanding of camera work to set up one of the most innovative and forward-thinking companies in the sector.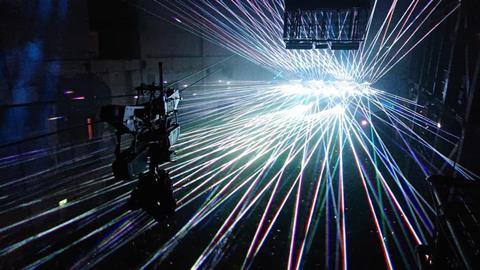 Furthermore, using our ever-expanding inventory of remote camera support equipment, we have been able to work at the very highest level for many of the top production companies around the world.
What sets us apart from other suppliers is our ability to develop a close bond with both technical and creative people, which gives us a good understanding of what's trying to be achieved. We understand and stand by the motto that the "devil is in the detail".
As a relatively young company, our future on this planet is especially important to us. We want to set a trend for companies to act responsibly, sustainably and harmoniously with our environment. At present, we are moving to become carbon negative by 2023. We will do this by signing up to several initiatives, such as 'Oblong Trees'.
We also promote equality and wellbeing among our staff – gathering a team from all walks of life and actively recruiting apprentices. Our in-house team, who have been trained from scratch, help us create, build and prep all of our systems, to ensure we have some of the best maintained and most reliable kit on the market.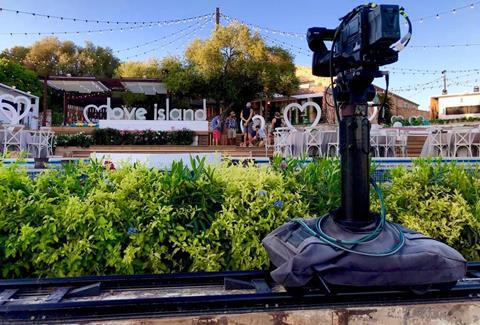 At present, Luna works across all areas of broadcast. For example, we supply a remote dolly to Dock 10 Studios, which is permanently installed in its VR studio. We operate multiple systems on high-profile light-entertainment shows, including this year's Strictly Come Dancing and I'm A Celebrity…. We also have strong ties to the music industry, sending equipment on world tours and helping to create some unique live performances.
In recent years, we have seen a greater requirement for our services in the world of sport, where our fresh approach and creative background allow us to deploy systems in new places, as well as become a reliable supplier that is capable of undertaking any job, no matter how big or small.
So what is a remote camera system? Well, in truth the description is pretty broad. However, from Luna's perspective, it's a focus on high-end camera support equipment that removes the operator from behind the camera. We can carry nearly any camera package up to 20kgs across a number of systems.
Luna's most popular kit
The Junior Dolly This is our best- in-class remote dolly. With the option of a motorised telescopic column and a narrow track gauge, its versatility and reliability render it unique. The go-to system for many indies.
Towercam We have become one of the world's largest suppliers of Towercam systems. This robust system comes in various sizes and designs and allows a camera to travel vertically. It has a broad range of applications, from a cinema set to a boxing ring.
Luna Aerials Offering 4D and 2D wire systems for small and large arenas, indoors and outdoors. We have five wire set-ups available. From a point-to-point straight line rig in a forest to a 4D system in a stadium, we have done it all.
Over the years, Luna has grown into a company that can now facilitate any job, whether that's the full range of grip kit to cover all aspects of large, multi-venue tournaments, or an inverted dolly to cover a set where you need a range of shots but minimal and socially distanced crew.
We are on a constant quest to acquire the latest technology. Through listening to our clients and attending thousands of events, we have the experience to create innovative systems that are bespoke. Via Luna Tech, we are capable of manufacturing systems to the very highest safety standards that will allow our clients the opportunity to capture what once would have been unachievable.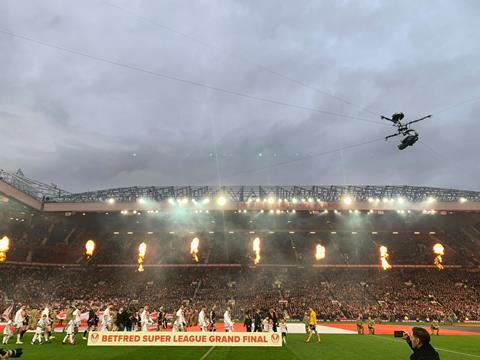 So whether you are a client, a manufacturer or you think you would be a good addition to our team, we would love to hear from you. We are always looking at ways to innovate and partner with people to allow us to get even more creative.
Please get in touch with Jo Adams, Dean or David for advice or consultation on your project. Whether you want something tried and tested or new and exciting, we are here to help make it happen.
Contact:
Find out more about all our systems on our website: www.lunaremote.co.uk
Or get in touch for a chat:
Tel 07595 673190
Email dean@lunaremote.co.uk