Sponsored content
Find out more
The BAFTA and Oscar award-winning creative studio has transformed its rendering process with Megaport's Network as a Service (NaaS)
When you watch the epic superhero fight scenes in Avengers: Endgame you don't think about the IT team on call in the middle of the night, making sure there's enough compute power for the creative work of visual effects artists to be rendered properly. But that was exactly what David Lennox, Lead Systems Engineer at the British creative studio Framestore, found his team doing.
"To do this ourselves was extremely unrewarding," Lennox said. "We'd have to find all these creative solutions to deliver our work."
Rendering a single frame of visual effects in a film could take Framestore up to three days. The team was aggregating 50-60 Gbps via more than 100 VPN tunnels, in search of high capacity to cloud computing resources over the public internet. When throughput was high, the tunnels would break and the rendering process would fail.
"We had to make sure our creative work was done during the day with rendering scheduled overnight," Beren Lewis, Framestore's Director of Global Systems & Infrastructure Technology, said. "IT staff had to be on call around the clock in case something unexpectedly stopped working. This was not a sustainable solution for our artists or our IT team."
Framestore turned to Megaport, a Network as a Service provider whose private Software Defined Network (SDN) delivers on-demand, low-latency, and reliable cloud connectivity.
Private, reliable cloud connectivity
Using Megaport, Framestore is now able to establish Virtual Cross Connects (VXCs) between their multiple global office locations and Google Cloud, as well as Microsoft Azure and AWS. As a result, Framestore has optimised its network by moving away from the erratic public internet to a far more reliable private cloud connectivity model.
At the same time, Megaport provides them with the flexibility to keep their cloud options open and avoid being locked into one cloud vendor. Being able to use the best technology at any given time has become an integral part of Framestore's IT strategy.
On-demand scalability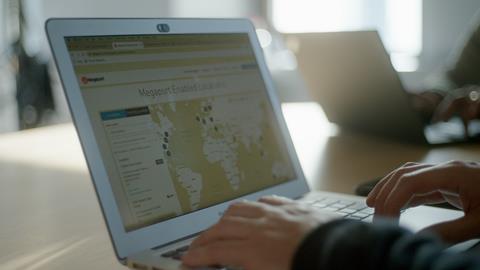 Using the Megaport online portal, Framestore can now scale its bandwidth up during intense production periods that require lots of compute power, in just a few clicks. Conversely, the teams can just as easily scale down between projects. And with Megaport, they only pay for the bandwidth they use.
"It's like going on Amazon," said Lewis. "You search for what you need, select the quantity, and add it to your cart. Then you just press order and it's done."
What's next?
The speed, agility, and reliability of Megaport's SDN has helped Framestore's IT team enable its creatives to deliver experiences that have captured the imagination of millions around the world. And there are no signs of slowing down as they work on upcoming releases like the latest instalment of Fantastic Beasts, Suicide Squad, and The Little Mermaid.
"Using Megaport is so easy and consistent everywhere that we no longer have to worry about any cloud-based sort of workloads," added Lewis. "If anyone asks whether we can connect to a new cloud or between offices quickly, the answer is, 'Yeah. We have Megaport. It's done.'"
Now all that's left to do is microwave some popcorn.
To learn more about how Framestore has used NaaS to help make Hollywood blockbusters, read Megaport's case study here.