Sponsored content
Find out more
ScreenSkills is at the heart of finding and sustaining a skilled and inclusive workforce in all the production hubs the country now has to offer
The boom in out-of-London production has upped the demand for local crews – and increased the career opportunities for those based in the nations and regions.
ScreenSkills, the industry-led skills body for the UK's screen industries, is at the heart of finding and sustaining a skilled and inclusive workforce in all the production hubs the country now has to offer. It means, for example, that in Greater Manchester, large-scale productions can turn to talent based in the north-west with confidence.
Henry Jepson has been working as a location manager on the second series of Sky 1's Cobra (pictured above) in Manchester as well as Liverpool, having previously stepped up from assistant location manager to the more senior role on Sky 1's Intergalactic with support from ScreenSkills High-end TV Skills Fund programme, Make a Move.
Productions that pay into the skills fund can apply for financial support to employ and train individuals into higher grades. The flexible subsidy can be used to cover salaries, mentoring or expenses such as short courses. It is one of the many ways in which industry contributions are used to tackle grade and skills shortages.
Learning new skills
Intergalactic was a large-scale production, with challenges that included filming in cave networks in Derbyshire as well as making Manchester city centre look as though it had been flooded. Henry learned about budgeting and running a team. "I was suddenly front of house with location owners, councils and residents' associations," he says.
Henry adds that it was a great learning experience. Then during the first lockdown, he took further ScreenSkills training online, which set him in good stead for Cobra. "With all the new measures, it's non-stop at the minute," says Henry, currently on the shoot. "There are inevitably some challenges, but fortunately, we've got a great Covid-19 supervisor and team on board."
He is extremely grateful to ScreenSkills for all its support. "It is great to know there's an organisation that I can contact when I need to," he adds.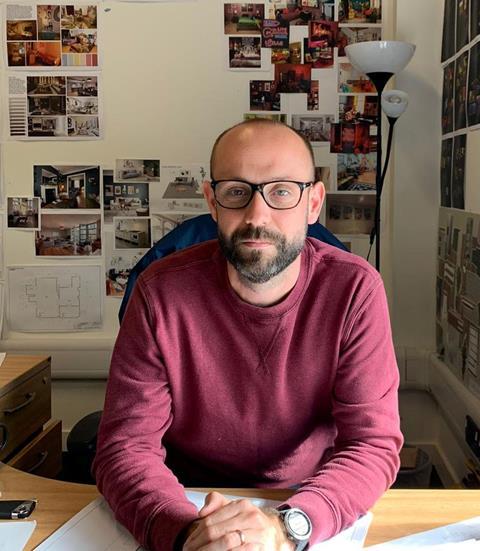 ScreenSkills also supported Steven Grainger as he stepped up from art director to production designer on The A Word, a drama about an autistic boy, which also films in the north-west.
He had worked with the drama's producer, Fifty Fathoms, and its production designer, Paul Spriggs, before, so when Paul was unable to commit to the entire third series, it presented a perfect opportunity for Steven.
With support from Make a Move, Paul was paid to mentor Steven in the production design role for the first 10 to 12 weeks of prep and was available by phone or email if Steven needed further advice during production.
"Paul gave me the freedom to design because he was essentially being paid to support me," Steven says. "Having Paul there to confirm what I was doing was right was great."
"I've had to adapt a lot of the sets for Covid-19 management, including factoring in the way we operate"
Steven Grainger
Further support came from Nick Brown, who had himself previously stepped up from assistant director to line producer with help from Make a Move.
Everyone involved was impressed with Steven's work, which helped him secure an agent. That led to another production design job on ITV/Tiger Aspect drama Viewpoint, starring Noel Clarke, in Greater Manchester, where Steven lives.
"Again, it was a big leap," says Steven. "I've had to adapt a lot of the sets for Covid-19 management, including factoring in the way we operate, how to enter locations and the number of people allowed on set. Normally, we'd have free rein to go in and decorate; now it's all about cleaning teams, masks, a lot of protocols and constant testing."
Among the other Manchester talent supported by the HETV Skills Fund are the writer Sharma Walfall, whose recent credits include Noughts + Crosses. Sharma was mentored by Jack Thorne in a ScreenSkills programme alongside writers such as Tony Schumacher from nearby Liverpool.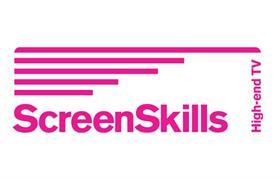 For more information on HETV Make a Move and other opportunities supported by ScreenSkills, go to www.screenskills.com