Sponsored content
Find out more
Grabyo chief executive Gareth Capon outlines how the pandemic has driven progress in cloud technology, with his company helping to lead the charge
The evolution of sports media over the past 24 months has been a tough period for the industry, but has changed it for the better. Fans are experiencing more access and coverage of sport than ever before, we are seeing new formats that take advantage of our ultra-connected community, and rights holders are asking what they could be doing better, or what more they could do to grow the fanbase and drive engagement.
As the media industry begins to emerge from the pandemic, the lessons that have been learned are shaping more resilient, future-proofed ways of working.
We're witnessing a transition from events reliant on physical infrastructure and staff on-site, to new formats and live experiences that utilise the collaborative and scalable benefits of the cloud. This spans all forms of content, from live events to shoulder programming and brand activations.
The ability to move sports production to a distributed, cloud environment is widening the scope of opportunity for those who could not support the investment needed for high-quality live programming.
We are seeing new opportunities for the workforce, enabling people unable to travel to a venue in the past to create events from home or a remote location. The lower carbon footprint of using distributed teams for production services has also increased the value of cloud services – sustainability within sports is now top priority.
"Niche sports are now able to reach a global fanbase, across every screen"
Gareth Capon, Grabyo
The cloud is helping to democratise sports production. Niche sports are now able to reach a global fanbase, across every screen. More content, more events and better-quality programming at lower cost is good for the industry, the environment and the fans.
Here are some of the best examples of how this new way of working is being implemented across the sports industry today:
Hybrid production comes to the fore
Cloud production tools are powering exciting hybrid workflows that may act as a blueprint for major events in the future. Filmnova used live-production platform Grabyo Producer to deliver in-depth coverage of the World Para Triathlon Series to BBC Sport Online and other digital platforms.
Filmnova's production crew consisted of just 10 people, who shot, edited and mixed the broadcast using a combination of four cameras with Mobile Viewpoint cellular bonded units linked to Grabyo.
Using Grabyo Producer, Filmnova's director mixed live feeds from each mobile camera, adding live graphics and VoD assets from around the event. The production team was fully remote, working collaboratively in the cloud. The equipment required was minimal and lightweight, mainly laptops with an internet connection, along with additional tablets for viewing on site.
Filmnova's team used Grabyo's multi-viewer to monitor the four camera feeds for quality and to decide when and where to switch, while the director operated Grabyo's vision mixer and live graphics tools using Grabyo's cloud control room.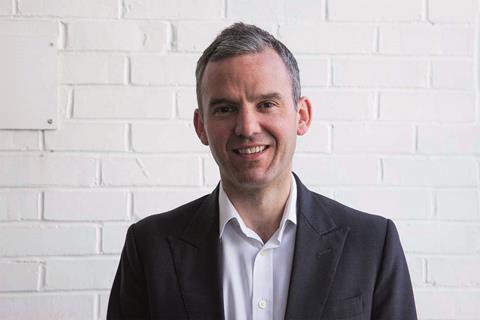 The production team had a total of six live microphones available at any one time. Three handhelds were linked back via the presenter camera, with the remaining three cameras sending back their natural sound utilising top mics. Audio was mixed using a dedicated interface within Grabyo Producer, enabling producers to precisely mix the gain, pan, fade and output levels of audio in a browser tab, instead of an on-site mixing deck.
Rights holders are looking beyond the action on the field and creating far more video content around live moments that they can own, experiences for fans that sit outside of the rights typically reserved for and sold off to broadcasters.
UFC has consistently been at the forefront of innovation in content formats. When social distancing measures were put in place around the world in 2020, UFC adapted quickly to deliver the raw, unfiltered fight-night content fans had come to expect.
UFC launched a live Facebook show, Quick Hits, to give fans access to fighters in short interview segments, broadcast live during headline events. In order to deliver Quick Hits with minimal crew and equipment, UFC used Grabyo and its integration with LiveU to produce a new show format in the cloud and broadcast high-quality video to Facebook Live.
With Grabyo, the UFC production team could continue to work from their own home using just a laptop and internet connection. The set-up enabled the team to collaborate remotely, while the presenter and talent could discuss the fights in real time.
UFC has evolved this workflow to include high-grade cameras and Grabyo's remote contribution app, Grabyo Guest, to bring in remote talent for various shows. The format delivered more than 70 million views in 2020.
The most exciting aspect of working in the cloud is the collaborative nature of the technology, both for the users working together from any location and the options for services to interoperate in unique ways.
The rollout of 5G technology will eventually bring reliable wireless connectivity to many major cities and venues, further decreasing the need for centralised production. Using 5G, we will soon be able to send broadcast-quality camera feeds over public internet to multiple production environments anywhere in the world, where teams will be able to collaborate to produce live events.
The improvements in stability of streaming, and reduction in latency for video transport with 5G, further reduces the requirement for on-site infrastructure and people. The future of cloud production is connectivity from anywhere to everywhere, without the need for satellites, trucks and myriad cables.
The enhancements in networking, coupled with the increasing capabilities of cloud production technology for low-latency streaming, unlimited versioning and localisation, advanced audio mixing, instant replay and graphics, creates an ecosystem for video that is more powerful than ever. The tools are available for new types of storytelling with the fans at the centre.