Sponsored content
Find out more
The ScreenSkills Make a Move scheme is a key programme for supporting progression in the industry
Getting into the television industry is a challenge. Making the move into a more senior role or grade can be just as hard.
That is where the ScreenSkills High-end TV Skills Fund can help. The fund invests industry contributions to grow the UK workforce, with action ranging from targeting grade shortages to helping whole teams develop leadership and management skills. Bursaries mean individuals can choose how to develop their skills. The ScreenSkills Make a Move scheme is a key programme for supporting progression in the industry.
The programme provides productions that pay into the fund with a flexible subsidy that may be used towards salaries, mentoring or other expenses such as short courses and giving participants the chance to step up – or across – while reducing the risk for the producers.
Ayden Millar joined Make a Move as she took on the role of art director on the BBC/Studio Lambert series The Nest, shooting in Scotland, where she lives. "Having scaled up from art department assistant to art director, I knew how the roles worked and what was expected of me, which helped. But The Nest was a bigger budget and team, with lots of people above and below me, so it was undoubtedly a big challenge," she says.
Series producer Clare Kerr worked with Ayden to establish what she wanted to achieve, including areas where she wanted extra guidance. "I was doing things like technical drawings and making important and pivotal decisions when it came to the sets and colours. These were decisions I'd observed others make before, but now I was making them," she says.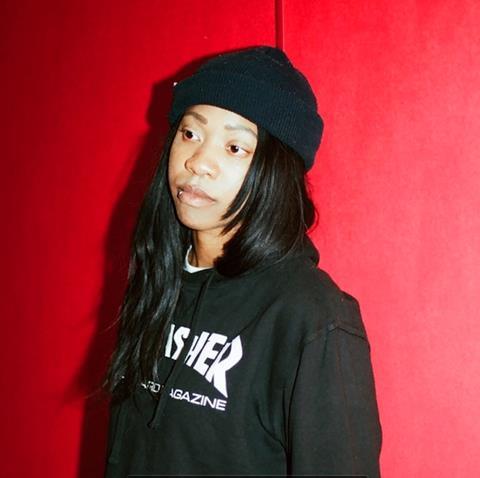 Every Make a Move is different. Nosa Eke, who grew up in Croydon, shadowed director Destiny Ekaragha on season two of The End Of The F***ing World. Going on set taught her how scheduling runs on a major drama.
"It was really inspiring watching Destiny calmly dealing with that, and we also had lots of good chats about being a person of colour in the industry," Nosa says. "She gave me a lot of advice. Everyone loves her and it inspired me to see how I could be myself as a director, have fun and get the job done."
From production to post
For Cristina Palmer Romero, Make a Move supported a transition from production to post, on the new Netflix young-adult drama Fate: The Winx Saga.
Cristina started working in television drama 20 years ago, but took nearly a decade out while raising her children and found the long hours hard when she returned. "I didn't want to be a mother who worked 12 or 13 hours a day in TV production and I was also feeling unhappy back on the purely logistical side of production," she says.
Nicky Ball, ScreenSkills HETV senior new entrant manager, advised Cristina on a potential move into post-production and how that could help balance her life. The Netflix show Fate: The Winx Saga offered her the opportunity to shadow the post supervisor, Pete Oldham. When the post co-ordinator pulled out, however, she was offered that job instead – which "seemed like a sensible way for me to get stuck in".
Her Make a Move plan included weekly on-the-job training that would take a deep dive into the workings of departments including VFX and sound. "What was a really big and pleasant surprise was how much more involved with the creative teams I was… In post on Fate, it was so much more intimate, by the very virtue of a small team finishing off the show," Cristina says. "I loved that."
For more information on Make a Move and other opportunities supported by the ScreenSkills High-end TV Skills Fund, go to www.screenskills.com/HETV