Sponsored content
Find out more
Lumi.Media offers an easy-to-use cloud-based platform for producers that centralises all the processes of a TV project, to make it more effective & efficient
Creating great TV shows is incredibly complex. Finding the best cast, great locations, an amazing crew and a production team that can bring it all together involves mountains of information and complex collaboration. And that can only work when everyone has access to the tools and information they need at their fingertips.
In 2014, Karen Dewey was the head of reality and factual at Nine Entertainment Australia, staring at an index card on a whiteboard when she had an idea. After more than 25 years in television, she came to the realisation that it was time for old, manual, analogue processes to change. She thought: wouldn't it be easier to digitise that card so it could go all the way through systems, from development to production and post-production?
From concept to reality
Fast-forward seven years and Karen is now chief executive of Lumi.Media, a company that offers a cloud-based system that centralises the production, casting and crewing of TV projects. After coming up with the concept, the creative non-technical executive producer joined forces with her brother, a software architect, to bring the idea to life.
Lumi.Media is unique because it is designed by producers, for producers. Co-founders Karen, Neil Dewey and Stuart Campbell come from very different professional backgrounds.
They recognised the synergies across their respective disciplines, the differing perspectives offered by each, and were able to build on these differences to create something new. The Lumi online hub has been adopted by ITV's Love Island UK, 12 Yards' The Cabins, Endemol Shine Australia's Survivor and Eureka Productions' Luxe Listings Sydney.
The platform does the heavy lifting so production teams can focus on being creative. Everyone involved in the production can see what they need in a way that makes sense to them. It provides a multidimensional view of information and tracks everything through the entire production lifecycle. When a piece of information is updated in Lumi.Media, that change is reflected everywhere instantly.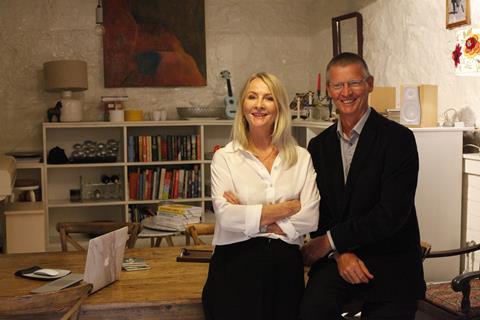 Lewis Evans, exec producer of Love Island UK, says: "We loved using Lumi, there is no other product out there with a backend like it. Lumi worked well for us while casting Love Island Series 7. It enabled us to bring our casting boards to life and worked incredibly well remotely, with our casting team presenting to the executive and network team."
Having been created by a TV producer with first-hand knowledge of production challenges, Lumi.Media doesn't force production teams to adjust to someone else's workflow.
"Making a show that involves 20 to 30 people all trying to impact decision-making means easy access to information [is essential], while the ability to seamlessly collaborate is critical," says Karen. "Connecting all the people and pieces of the puzzle is challenging but important for a successful outcome."
Producer-friendly
Lewis explains how Lumi.Media works with producers, allowing them to maintain familiar workflows while enabling everyone to collaborate effectively. "Their visual boards are just like whiteboards, but they look and work so much better. We tracked our cast through our shortlisting process and it was fantastic to have all our casting cards in one virtual place."
"Lumi.Media is designed to be flexible rather than prescriptive, so producers can focus on their show and not have to wrangle systems and data"
Neil Dewey, co-founder
"Producers want to focus on great stories that engage audiences. They aren't software developers. Lumi.Media is designed to be flexible, rather than prescriptive, so producers can focus on their show and not have to wrangle systems and data," adds Neil.
Production teams typically have processes based on spreadsheets, documents, notes, emails and other tools. And while it may be possible to find what you're looking for, the manual process can be extremely time-consuming. Lumi.Media brings everything into one place.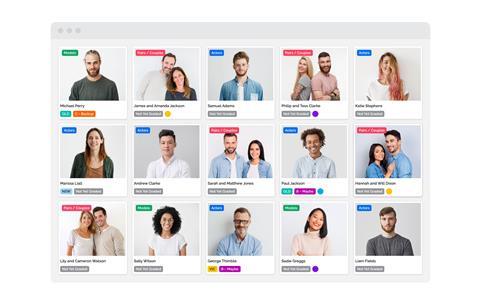 "When I was producing TV shows, there was a huge amount of information that was scattered across whiteboards, documents and people's heads. While I'd seen some production companies produce their own systems for managing this, I could also see the overhead they carried when it came to changing those systems. I knew there had to be a better way, which is why we created Lumi.Media as a software as a service tool," says Karen.
Lumi.Media is a powerful, flexible and easy-to-use cloud-based platform that enables producers to focus on creating great stories. Producers know they have all the information they need at their fingertips in a format that is contextually relevant. That dramatically speeds up the process, consolidating all the team's efforts in one place, making it far more efficient and effective.