Sponsored content
Find out more
Kaye Elliott outlines the benefits of the High-end TV Skills Fund
ScreenSkills is the skills body for UK screen and we are very fortunate to have an incredibly engaged and supportive industry helping us tackle the challenges we are currently seeing around skills shortages.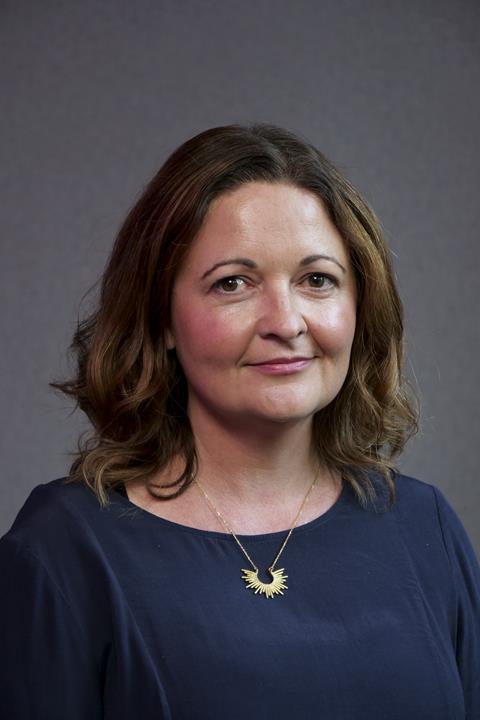 There is a perfect storm at the moment in terms of appetite for content, which has gone beyond what anyone expected and does not seem to show any signs of abating.
Luckily, the UK is able to benefit from the boom, with so many streamers and homegrown broadcasters and indies choosing to make content for the globe in the UK.
It's a fantastic opportunity that obviously brings challenges with it. We need to make sure we increase the size of the workforce alongside investing in the skills needed today, as well as new skills for tomorrow.
That is why it is good to have the High-end TV Skills Fund. The UK tax incentive is really generous and those benefiting are asked to contribute back in to the fund, where the decisions and priorities are all directed by those in the industry who are commissioning and making high-end television.
We invest that money back into training those who work in or want to join the industry, so it is a virtuous circle.
Career development
Ultimately, a production can get about 60% of its contribution back by using the range of skills programmes we deliver. We have our flagship Trainee Finder paid placement programme for new entrants, which has grown this year to more than 200 places (more when you add in film and animation), but mid-level career development is fundamental and we spend nearly two-thirds of our investment in this area through programmes such as Make a Move, which supports career progression.
"Last year, we supported 106 productions; this year, it has risen to more than 200 – from Prime Video's The Rig in Scotland to Sex Education with Netflix"
The remaining 40% is invested in skills shortages, bursaries and wider schemes, to train up tomorrow's accountants or line producers, for example. It's such good value for money and an effective mechanism to support people's careers all across the UK.
Last year, we supported 106 productions; this year, it has risen to more than 200 – from Prime Video's The Rig in Scotland to Sex Education with Netflix in Wales and The Responder for the BBC in Liverpool. And our recent forecasting work tells us production in 2022/23 will increase again. It is quite phenomenal when you consider it's already double what it was 18 months ago.
Boosting investment
All of that understandably means we need to continue to grow our investment in our workforce. That is why at the beginning of this year our council – which is made up of a host of indies and every streamer and broadcaster – agreed to increase the cap on the Skills Fund contributions.
We have two caps: one for productions with budgets below £5m per hour and another, introduced last September, for productions of more than £5m per broadcast hour, which are asked to contribute up to £100,000. It was agreed as a priority that we would increase the lower cap from £61,000 to £66,300 this month.
In the coming year, we are spending around £10.1m on investment in skills through the fund, up from £6.7m in 2021-22, and the increase in the cap will help sustain investment after that.
Of course, broadcasters, streamers and indies invest in skills focused on their own direct company needs and those of up-and-coming productions. But being able to work together via the HETV Skills Fund to ensure workforce growth and development across the whole of the UK is crucial.
The current skills shortage is not going to be solved overnight. You can't create line producers today who will be working tomorrow – it will take years. But providing sustained investment through the Skills Fund means that in the future, we will be in a buoyant position.