Commercial broadcasters join forces to lobby government
The chief executives of ITV, Channel 4 and Sky have urged the government to swiftly bring forward legislation to stamp out the "root causes rather than symptoms" of harmful online advertising.
In an open letter to The Times, Carolyn McCall, Alex Mahon and Stephen van Rooyen called for tech giants such as Facebook and Google to be forced to vet advertising prior to it appearing on their platforms.
Ofcom was recently appointed online harms regulator and will soon be handed powers to demand harmful advertising is removed once it has been reported.
The letter stressed that the online advertising world should be more in line with broadcast TV, where "advertising and the content it is placed alongside is checked thoroughly before broadcast".
Examples were cited of images of Money Saving Expert's Martin Lewis being used without his permission to defraud people, and online adverts promoting the conspiracy theory linking 5G masts and the spread of coronavirus.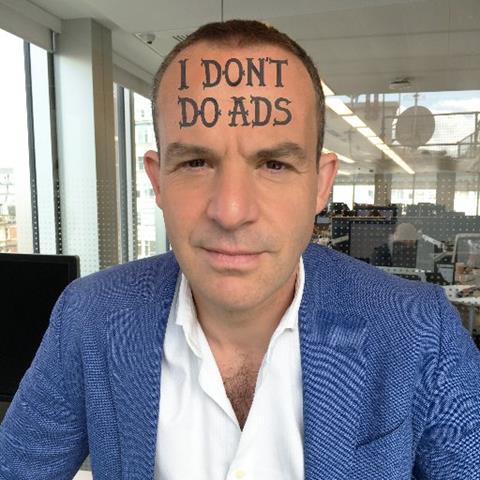 The pandemic has "thrown into even sharper relief the threat this misinformation poses to real life," according to the trio.
"When adverts like this appear on Facebook and Instagram it's because nobody bothers to check them before they are served to a huge number of people online," they wrote.
"Online advertising lacks the consumer safeguard of a pre-vetting system, like that which exists for broadcast advertising, which checks that advertising is legal, decent, honest and truthful before it is served to consumers.
"This lack of protection for users, and the lack of a level playing field for businesses, needs to be addressed as a matter of urgency to prevent further harm."
The letter cited the dominance of the digital giants in the online advertising space, with Google and Facebook accounting for 80% of market spend in the UK last year.
The trio welcomed the government's commitment to "eradicating these corrosive and abhorrent harms online" but stressed the current proposals are too focused on the "symptoms of harm, rather than their root cause".
"The advertising models of the major online platforms reward and amplify many of the very types of content that the government wants to see tackled.
"They are exacerbating the scale and impact of harmful content by recommending and serving it over and over again, by encouraging people to consume ever more content of a similar nature, so that they can keep people on their platforms for longer, sell more advertising and harvest more user data.
"That is why ITV, Sky and Channel 4 are calling for legislation to be brought forward urgently to hold online platforms and online advertisers to the same high standards as TV, to bear the responsibility for the advertising they carry, and liability for harmful or misleading ads."