A Sky Kids series and a focus on digital content is helping to make the 80-year-old kids' comic brand relevant to a new generation, discovers Tim Dams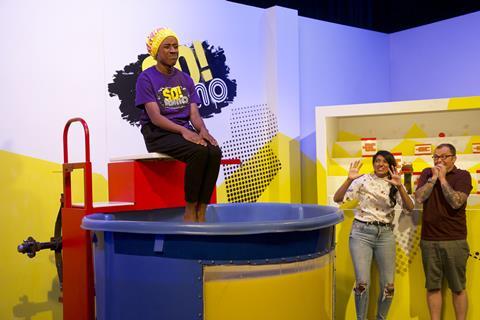 All of a sudden, The Beano seems to be very much in the news. CBBC animation Dennis & Gnasher Unleashed! has just been nominated for an International Emmy, Sky Kids is about to launch 25 x 15-minute presenter-led entertainment show SO Beano! and Tim Searle (Danger Mouse, Mr Bean) has joined Beano Studios as head of animation.
Just a few years ago, the venerable and much-loved kids' brand looked to be on a downhill path and was struggling to remain relevant with a new, digitally native generation. It seemed like the comic – which celebrates its 80th birthday this year – was still harking back to its 1950s heyday, when it sold nearly 2 million copies a week.
DC Thomson, its Dundee-based owner, has since executed a pretty spectacular turnaround for the brand, which is now a multiplatform offer with an award-winning website and channel, Beano.com, and an expanding TV and digital production arm.
Going digital
This was achieved by venturing into areas where its kids' audience now look for entertainment: the digital space, and video in particular. "If you were creating The Beano now, you wouldn't automatically create a print product," says Beano Studios chief executive Emma Scott.
The Beano's reinvention, she says, has been about taking the essence of the comic – its rebelliousness, laughter and rumbustious energy – and applying it across new genres, formats and platforms.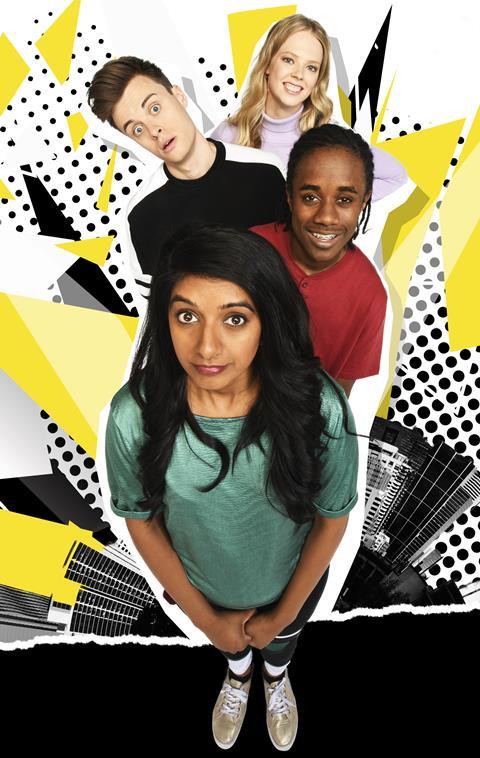 The new Sky show, for example, isn't based on Beano characters. "We've tried to harness the anarchic mayhem of The Beano and put it into a kind of Saturday morning kids' TV show," says showrunner George Sawyer (Horrible Histories).
SO Beano!, shot at Sky's studios in Osterley, is hosted by rising YouTube star Joe Tasker, comedy actress Nimisha Odedra, Beano.com's Emma Shaw and Joseph Robinson, who makes his TV debut.
"We've put together a group of really fun, exciting and energetic presenters in a space where anything could happen – and the wheels really could fall off," says Sawyer.
The series was developed at Beano Studios, based in the DC Thomson HQ on Fleet Street in London. Beano Studios employs about 50 people, including writers and producers working across TV development and production, the website team, and commercial and software development teams.
"The world of digital is not regulated in the same way as TV, but we adopt the same principles that we would do if we were a regulated TV channel."
The comic itself is still produced in Dundee, where there is also a digital content team. Animation for Dennis & Gnasher Unleashed! is outsourced to Jellyfish Pictures in London.
"Beano Studios is all about creating entertainment for the children of now," says Scott, a former Freesat chief executive.
Scott started working with DC Thomson in 2015 as a consultant and signed on as chief executive in 2016. Beano.com soft-launched in the same year as a hub for kids' content.
As well as attracting more than 3 million unique users since launch, the site has picked up a raft of awards, including Best Original Web Channel at the Broadcast Digital Awards 2018.
The judges praised its content for being "of the moment" and "speaking with the voice of its audience". Some 120 new pieces of content are produced every month.
Beano.com is also a member of the Coppa Safe Harbor child privacy programme and pitches itself as a safe alternative to web giants such as YouTube for children's entertainment.
"The world of digital is not regulated in the same way as TV, but we adopt the same principles that we would do if we were a regulated TV channel," says Scott.
As well as SO Beano! and Dennis & Gnasher Unleashed!, Beano Studios is developing live-action comedy-drama The Magnificent Misadventures Of Minnie – inspired by Minnie The Minx – with Hollyoaks producer Lime Pictures. "It's at script and bible stage at the moment," says Scott.
More animation, scripted drama and comedy formats are in the pipeline and another Beano character is being developed for TV, says Scott, without giving much detail away.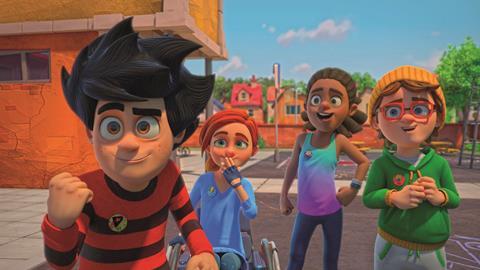 "It's one of the famous characters from The Beano, but radically reinvented for young teens – and with more of a sci-fi bent to it."
These shows, Scott says, are being developed with a global audience in mind – and are likely to move from the usual Beano Studios template. She cites Marvel as an example of how a publisher can "stretch" characters as they move into areas like TV and film.
"As long as the essence of the character stays true, you can have quite a lot of fun drawing them out," she adds.
Making money
However, the kids' TV market is notoriously tough, so is Beano Studios earning its crust? "We are definitely making money," says Scott.
TV revenues come from commissions, international sales and merchandising. Other revenues come from display ads on the site, but the main areas of focus are brand partnerships and creative services – producing Beano-branded content or short-form 'white-label' campaigns for brands. The comic has also grown "substantially" since Beano Studios launched, says Scott, up 10% last year to 37,500 copies a week and up 6% already this year.
"The growth opportunity is both in global television and digital," she adds, pointing out that Beano.com was "quietly turned on" in America in April. "For us, the opportunities are around how we scale outside the UK."
Beano Studios also intends to apply for project funding from the UK government's £60m Young Audiences Content Fund, which aims to halt the decline of UK-produced children's TV content and will be administered by the BFI.
"It is something we will very much be looking at," says Scott. "If we can get projects away, then we will be bidding hard for it. "It's a shame that the fund is required, but the industry needs it. I hope the PSBs respond to it. It is really important that all of the PSBs can retain their commitment to kids' content, because it is very skewed towards the BBC now."
USING AUDIENCE FEEDBACK TO KEEP THE CONTENT RELEVANT
The Beano is not well known outside of the UK and Australia but Dennis & Gnasher Unleashed! has already gone global, having been sold in Europe, the Middle East, Africa and Australasia.
Its editorial decision-making is informed through anonymous data from its web platform, where ideas and characters are tested with feedback gathered through quizzes and interactive content.
"If you think nine-year-olds aren't watching TV, then you are kidding yourself."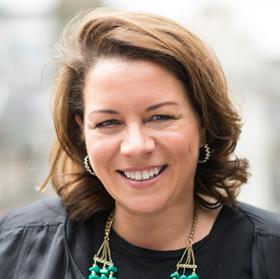 Some 20 'trendspotters' – groups of nine to 12 year-olds – are then interviewed on trends and talking points through FaceTime and Skype. Videogame Fortnite has been a hot topic, though Scott thinks its popularity is starting to wane.
The kiss between Strictly Come Dancing pair Seann Walsh and Katya Jones horrified many ("they're very judgmental"), while Love Island was "absolutely enormous".
"If you think nine-year-olds aren't watching TV, then you are kidding yourself," says Scott, adding that they are also politically aware of topics such as the Trump presidency and Brexit.
Videos are also tested on the panellists. "They are pretty black and white about whether they like things or not," says Scott.
Their reaction helps inform the content too: Scott cites a comedy strand on Beano.com, Johnny Caravan – The Animal Mind Reader. "It was quite surreal to start with, and the kids didn't get it, so we recut it to make it more understandable."