Broadcasters push for exclusive content to support new service
ITV and the BBC will pull their content off rival services in a bid to make BritBox a success, Carolyn McCall and Tony Hall have revealed.
The ITV chief executive and BBC director general talked up the forthcoming SVoD service's potential, indicating that they believe there is an addressable audience of around 12m target customers.
Their vision is that BritBox becomes a one-stop shop for archive and contemporary PSB programming, whether made in-house or commissioned from the indie sector.
Hall said: "The aim is that BritBox becomes our go-to destination for the secondary market. BBC programmes will be on iPlayer for a year, if Ofcom continues to give us its blessing, and then Britbox. That's the prime place we want our material to end up. There are some deals, such as co-pros, that are more complex – but that's our broad aim."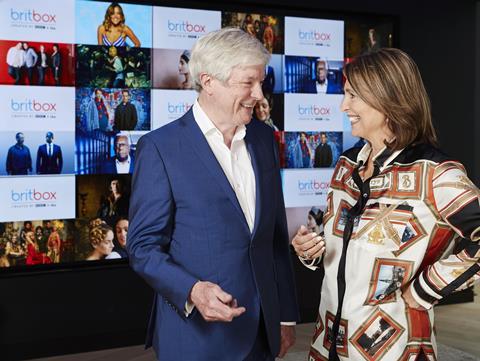 McCall was even more unequivocal. "The most important point is that what is on Britbox will not be on Netflix and Disney, and vice versa," she said.
"We're looking at this as the development of a whole ecology between all of our catch-up services. If a show is not on iPlayer or Hub then it will be on BritBox. We want the user experience to be seamless."
ITV director of SVoD Reemah Sakaan added: "We will respect the licences that exist in the market and customers that we work with, and as those licences come to an end, we will negotiate."
The trio were speaking on a joint conference call today (19 July) after announcing that BritBox will launch later this year at £5.99-per-month.
McCall said the service will be "complementary" to the established SVoD giants, rather than a substitutional competitor.
She quoted research that found almost half (44%) of UK consumers would consider subscribing to a new UK SVoD service offering British content, with this figure rising above 50% for UK-based Netflix subscribers of which there are 12m.
Hall batted off suggestions that the BBC is being exploitative by charging consumers £154.50 per year for the licence fee plus an additional £72 for BritBox, stating: "The return we get from BritBox goes back into buying or producing more content so it's a win all round for licence fee payers."
Hall also confirmed that the BBC has not invested any money in the service.
The corporation's 10% stake is derived from the programming, branding and promotional support it will provide for the service. If the corporation chooses to up its stake then it would be required to provide direct financial assistance.
ITV is spending £65m on the SVoD over the next two years.
Sakaan sets out stall
Some of this £65m will be spent on originals, which will have a cumulative budget in the "tens of millions", according to Sakaan.
She said BritBox will focus on commissioning scripted shows but there is some scope for factual programming, while she is keen for ideas that "innovate in a way that linear can't".
"The indie sector is well aware of this," she added.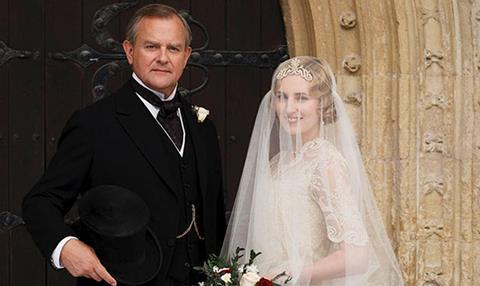 Sakaan also revealed that ITV's Downton Abbey would be among the service's first tranche of shows, alongside the likes of Cleaning Up, Famalam, Gavin & Stacey and Broadchurch.
Both the BBC and ITV are keen to have distribution on platforms like Sky and Virgin Media and these negotiations are ongoing, according to McCall, as are conversations with Channel 4 and Channel 5-owner Viacom about their involvement.
McCall confirmed there is "no intention to have advertising" on the platform.
Lessons from the US
She went on to say that her team had learned from operating BritBox in the US, along with looking to other US streaming services for inspiration, especially regarding use of archived content.
"It's interesting how many people subscribe to Netflix for the archived library," she added.
"Originals bring in new subscriptions but 'older' archive content is what people actually view on Netflix.
"We have a big library and how we curate, present and offer that will be important."