Netflix is on course to become the world's second largest buyer of content as it continues to disrupt traditional television.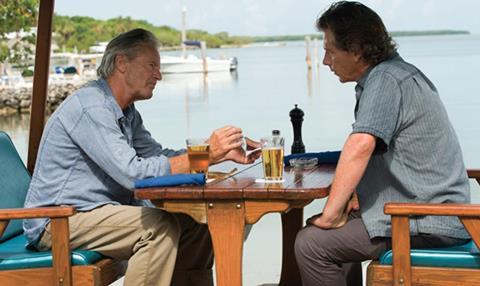 The US company has said it will shell out £2.15bn this year on around 320 hours of original programming and acquisitions, with an analyst predicting this will increase to £3.3bn in 2016. Tony Wible, managing director of entertainment and digital media at investment firm Janney Capital, said Netflix will spend more than HBO, Showtime, Starz and Amazon combined.
Worldwide, its outlay would be second only to Disney-owned sports broadcaster ESPN, which spends more than $5bn (£3.25bn) a year on premium sports rights, including Major League Baseball and NFL.
The £3.3bn spending spree will also dwarf the content budgets of the UK's public service broadcasters. It is around £1bn more than the BBC's total television spend and more than triple ITV's annual commissioning pot.
This year will bring the launch of the third series of House Of Cards, which will be made available on 27 February; Sense8, a sci-fi drama from The Matrix creators Andy and Lana Wachowski and Babylon 5 creator J Michael Straczynski; and Bloodline, a legal thriller from the team behind Damages. These launches build on Marco Polo, the £60m Weinstein Company epic that debuted in December.
Netflix will also debut smallerbudget comedies this year, including Amy Poehler and Jon Hammfronted Wet Hot American Summer and Tina Fey-produced Unbreakable Kimmy Schmidt.
On the horizon in 2016 is Left Bank Pictures' The Crown, which goes into production this summer, and its first batch of local commissions. These include Federation Entertainment-produced Marseille in France and sci-fi series Between in Canada.
Netflix has a total of 57 million customers around the world. It is now looking to new markets and recently announced plans to launch in Australia, Cuba and Japan, with an eye on China in the near future.
This rollout, which will drive the increased spending, will put Netflix in 200 territories by 2016. It has also had a signifi cant impact on its acquisition strategy: Netflix has begun buying global rights from the Hollywood studios for shows such as Sony Pictures Television's Breaking Bad spin-off Better Call Saul and Warner Bros' Batman prequel Gotham.
Netflix chief executive Reed Hastings said it has moved up the "food chain" with this shift. "We've been pushing… to be able to get the global rights. [That means] we don't have to go country by country across 200 countries but instead can provide upfront money and get great access," he said.
NEW NETFLIX SERIES: THE KEY TITLES
Love
Community's Gillian Jacobs and Inglourious Basterds' Paul Rust star as a couple navigating a modern relationship. Love is produced by The 40-Year-Old Virgin's Judd Apatow, Girls' Lesley Arfin and Legendary Television.
TX The first 10 x 30-minute series will air in 2016, with a second run in 2017
The Get Down
Moulin Rouge director Baz Luhrmann's project interweaves stories about the beginnings of the hip-hop, punk and disco revolutions in New York. The 13 x 60-minute series was created with The Shield's Shawn Ryan and is produced by Sony Pictures Television.
TX 2016
F Is For Family
This King Of The Hill-style animated comedy is based on the life of comedian Bill Burr and stars Laura Dern and Justin Long. The 6 x 30-minute series is written by Burr and The Simpsons writer Michael Price. It is produced by Vince Vaughan in association with Gaumont International Television.
TX 2015
Flaked
Arrested Development star Will Arnett plays Chip, a self-appointed guru whose life unravels after falling in love with his best friend. The 8 x 30-minute comedy was created by Arnett and British writer Mark Chappell, who penned The Increasingly Poor Decisions Of Todd Margaret. It is made by Electus.
TX 2016