Video giant reveals content strategy ahead of launch of debut ad-funded series from Fulwell 73
YouTube's head of originals EMEA has unveiled his triple-pronged content strategy ahead of the release of its first European ad-funded original, Training Days.
Luke Hyams, who is responsible for ad-funded and subscription commissions, told Broadcast that he is hunting three strands of content: premium scripted, personality-led unscripted, and unconventional content that can only exist on YouTube.
Hyams, who joined from Disney in December, is seeking series of scale ahead of the global rollout of the $9.99 SVoD service YouTube Red, which is coming "soon".
"We want to attract subscribers from all around the world so we have to think broadly right now. Later, as the service picks up and evolves, we will look for more local ideas," he said.
Scripted focus
The originals boss revealed that his primary focus is on flag-bearing scripted shows that can become synonymous with the service to help drive subscriptions.
He referenced the likes of HBO's Games Of Thrones and Netflix's Stranger Things, and highlighted the potential for YouTube Red's upcoming 10- part sci-fi thriller Origin from Left Bank Pictures.
Unscripted projects should be buoyed by talent – either traditional or YouTube creators. Recent projects include Demi Lovato's Simply Complicated, Kevin Hart's What The Fit and Jack Whitehall's Training Days, produced by Fulwell 73, which launches this week.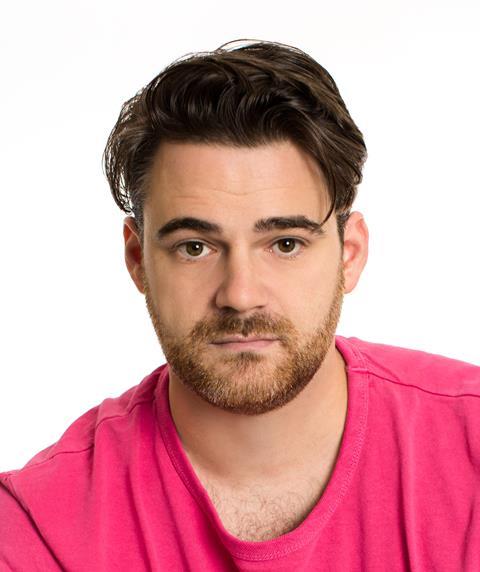 "There is so much content to watch on YouTube that talent can help with discoverability," Hyams said. "It is not essential we have a big piece of talent in every show, but it does help to drive subscriptions."
The Dubplate Drama creator is also seeking ideas that tap into YouTube's unique capabilities, such as Katy Perry's 96-hour Big Brother-style live stream Witness World Wide, created in June by Fly On The Wall Entertainment. A 90-minute edit appeared on YouTube Red.
"That is a great example of something that exists both in front of and behind the paywall and could only ever exist on YouTube," he said.
Hyams' commissioning strategy will be heavily informed by analysing user data from the Google-owned service.
"We fish where the fish are," he said. "If we see a subject or talent that is gaining a lot of traction on the platform, it makes sense for us to go with an idea that melds those things together."
YouTube is the biggest digital platform for football-related content, forming the basis for World Cup 2018 "lead-in" show Training Days.
While the platform does not provide producers with access to its trending data, Hyams said the two most important metrics – view count and subscribers – are publicly available.
"I encourage producers that want to work with us to immerse themselves in the platform to really understand what is popping," he said.
Hyams, who said producers can pitch to him via email or in person, has a set number of slots to fill with an initial focus on YouTube Red.
Ad-funded originals remain in an experimental phase. YouTube Red has ordered around 50 shows, primarily in the US, compared with YouTube's eight ad-funded originals.
The decision as to whether projects are subscription-only or ad-funded is based on their scale, topicality and target audience. The target demographic for Red is 18-34s, while the ad-funded audience is broader.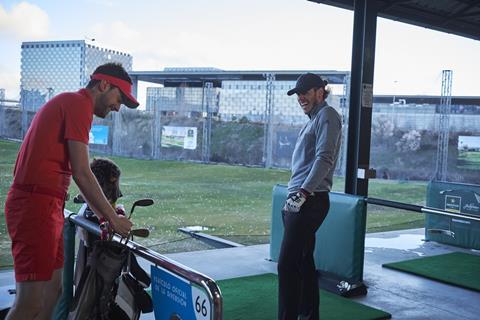 Training Days was selected as an ad-funded original in order to reach the platform's sizeable number of football fans ahead of the World Cup in Russia this summer.
"It was important to reach a broader audience because it is timely," said Hyams. "We wanted to capture a moment in time, so putting it on Red would have missed the point."
Training Days comprises six episodes of 20-22 minutes, concluding with an hour-long special before the World Cup kicks off.
The "conventional long-form, sit back experience" is scheduled to launch weekly at 6pm and will be complemented by 14 short-form episodes of three to 10 minutes, timed around the football calendar.
The 'support' episodes underscore YouTube's data-led approach. "There are different times during the week when people want to watch different lengths of show," he said, describing it as a "campaignstyle" scheduling strategy.
Training Days will air on Jack Whitehall's YouTube channel as part of the push to create adfunded originals 'hubs' rather than aggregating them in a distinct Red-like service.
Other unscripted originals include Sundog Pictures' If I Could Tell You Just One Thing, featuring Indian actor Priyanka Chopra, and Antenna Pictures' stunt series The Sidemen Show for YouTube Red.