It will be in cinemas 27 May followed by Amazon Prime Video in the UK & Ireland from 29 May.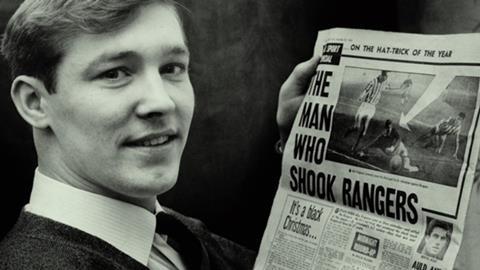 Amazon Prime and Universal have reavealed that Sir Alex Ferguson documentary, Sir Alex Ferguson: Never Give In, will be released in cinemas 27 May.
This will be followed by a release on Amazon Prime Video in the UK & Ireland from 29 May.
Sir Alex Ferguson recalls the highs and lows of his life and career in Never Give In, wanting to record his memories after fears of memory loss following a life-threatening brain haemorrhage in 2018.
As well as testimony from the man himself, the documentary features exclusive and previously unseen archive footage and testimonies from his wife and three sons as it charts the life of the legendary football manager from his upbringing in Glasgow to his time as all-conquering Manchester United manager.
Ferguson's son, Jason, directs the film, which also contains interviews with former colleagues and players such as Eric Cantona, Ryan Giggs, Gordon Strachan, and Archie Knox.
A DNA and Passion Pictures production in assocation with Ventureland, Sir Alex Ferguson: Never Give In is produced by BAFTA Award-winner, Andrew Macdonald (Trainspotting, 28 Days Later,), Academy Award-winner, John Battsek (One Day in September, Searching for Sugar Man)and BAFTA Award-nominee, Allon Reich(The Last King of Scotland,Never Let Me Go).
Ferguson said: "Losing my memory was my biggest fear when I suffered a brain haemorrhage in 2018. In the making of this film I was able to revisit the most important moments of my life, good and bad. Having myson Jason direct this film has ensured an honest and intimate account."