Sky Sports' James Clement on the role tech is playing in evolving sports production and sports broadcast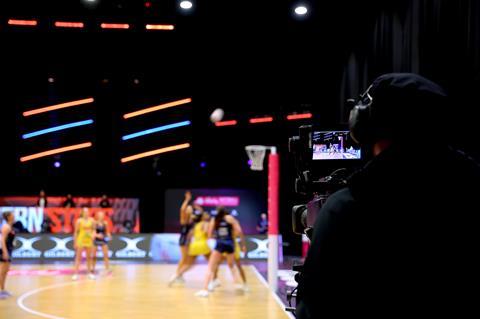 Many of my oldest friends think I'm a camera operator. For about a month in 1998, they were correct. I would be off in the middle of the night, on a partially closed motorway, filming the wonderful world of roadworks for a corporate showreel. Or perhaps a marketing shoot at the hospital bed manufacturer in the East Midlands, whose newest foam support system would leave the competition for dust.
I love beautifully shot content, and this was not that. I would remind myself that I was the one editing the material and therefore holding the cutaway for more than 3 seconds was of benefit to me, but it still didn't help.
I never got round to correcting my friends when I changed jobs because it wasn't clear to me either what I was doing. As I joined the OB industry, the term edit didn't even translate. I might be editing, or replay, or VT guarantee, EVS operator, or just "Percy play and Rosie record".
Every event, concert, match, awards show would have something different. The OB world teaches you to adapt, be flexible and evolve your skills. It has been through huge change and the pace continues. Analogue into digital into non-linear, HD, remote, cloud – If you've been working in TV for more than five years, I'd be amazed if you are working the same way now as you did at the start.
Whilst ongoing change always presents a level of insecurity, continuing to embrace the change offers opportunities. These opportunities hopefully also attract better balance, more accessible conditions, more sustainable approaches and a broader range of content available to the viewer.
You can shoot with 30 cameras in HDR to Sky Q or with one, streamed to YouTube, and everything in between. The cost of entry can be tiny and the innovation that happens under small budgets is transformative – look at how reliant we all suddenly became on a $1,000 vMix platform that delivered everything from The Football Show (pictured below) and Soccer AM to even Portrait Artist of the Week.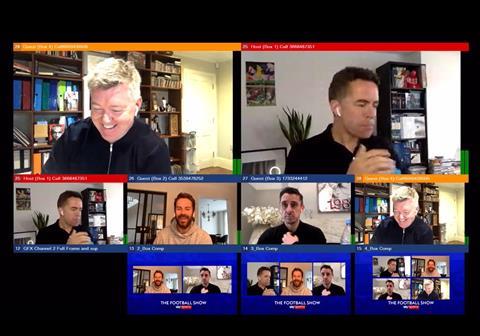 This all continues today and has developed to form the basis of our new VPS (Virtual Production Suite) platform, adding in [hardware controller] ViBox, which delivered our first live cloud multicamera sport with our Netball Super League rights (pictured top).
What started as a three-camera R&D project on YouTube has already gone 'front channel' with 5. We're even using Sky's 5G mobile sims on it. With all the usual talkback, cues, replays, GFX, the customer is getting more games, with Sky's professionalism and quality, and the rights owner loves it.
And it won't stop there. I only see growth in this as we expand the options available to the content teams, with full galleries at Osterley to cloud from home. We look at risk differently now and there's a real energy around trying new solutions. Everywhere I see genuine innovation.
Ever since DSLRs started to record high quality video (and depth of field), the lines between consumer, prosumer and professional became blurred. Drones, gimbles and 4G streaming are all crossover products that are now commonplace in production. Many of those behind the companies providing these products have started elsewhere in the industry, probably as freelancers, and are taking a chance on some tech. I love that the boundaries continue to be removed and we can be an industry for anyone.
James Clement is director of operations at Sky Sports