The long-term partnership sees a 1% global employee time and resource commitment alongside a multi-million dollar pledge
DAZN has partnered with pledge-based social impact football movement Common Goal.
The OTT broadcaster has made a 'multi-million' dollar pledge to the organisation, as well as a a 1% global employee time and resource commitment.
The 'long-term' partnership has chosen three areas to focus its efforts on: gender equity, racial justice, and cultural diversity. DAZN will aim to leverage content and storytelling across its platforms, channels, and partners to foster open and meaningful dialogue around these subjects.
It will also examine the issues as they relate to sport, while showcasing solution-oriented goals and actions via co-branded and co-produced content with Common Goal.
The streaming giant will also contribute to action-oriented change via Common Goal's own social impact initiatives and local community partners around the world. These include Common Ground - an effort to reach young people affected by the pandemic in Germany through street football, and the Global Goal 5 Accelerator - which hopes to grow girls' participation in football on the field, increase the proportion of female coaches, and arm organizations with a curriculum around gender equity in football.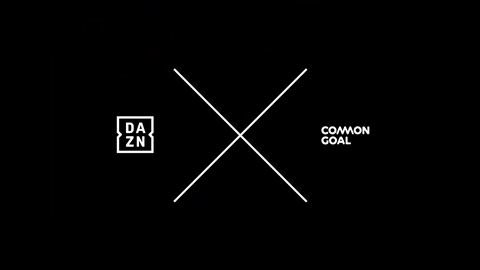 There is also the Anti-Racist Project, which gives anti-racism training for decision-makers, coaches, and players at all levels, as well as fans, and Play Proud, an effort to educate and upskill coaches around youth inclusivity, safe spaces, and marginalized recruitment and retainment.
Nancy Elder, chief communications officer at DAZN, said: "At DAZN, we believe we can, and so, we must be a part of the ongoing solution. Together with Common Goal, we'll collectively tackle the critical barriers of sports inequality in a way that aims to galvanize the football world and create lasting, equitable impact."
Chelsea star Pernille Harder added: "We know that we can only achieve all that we strive for by working as a team and DAZN's partnership with Common Goal will enable the movement to scale its work driving LGBTQ+ inclusion, racial equity, and female empowerment."