Lynsey Douglas at Nielsen Sports on why UEFA's global broadcast deal with DAZN is great news for women's football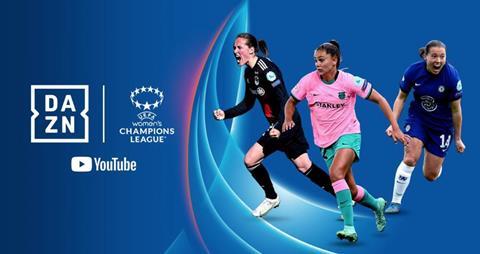 Next season is the first season that UEFA will have centralised the broadcast rights to the Women's Champions League, and it is very exciting news that they have secured a global broadcast deal with DAZN.
The deal comes on the back of a successful move a few years ago by UEFA to unbundle sponsorship of Women's Champions League and Euros from the Men's competitions, with major brands such as Visa, Pepsi and Nike becoming partners.
The new deal with DAZN is exactly what women's sport and football need.
A global broadcast deal, being shown by an OTT provider on YouTube, might seem like a different model than we are used to, but by analysing the fanbase through Nielsen Fan Insights, it is a strong fit.
In comparison to all global football fans, Women's Champions League fans are slightly younger and more likely to be families, with 65% having kids in the household, compared to 59% within football fans. The fanbase is therefore open to streaming options that fit with a busy family lifestyle.
81% of the Women's Champions League global fanbase watch sports on either TV or streaming services, compared to 54% of the general population.
In addition, 57% use Tik Tok for news about sports.
In 2018, Nielsen Sport research into the landscape of women's sport shows 46% of the general population would watch more women's sport if it was accessible on free TV.
The link up with YouTube and global nature of the deal means all matches will be available in one place and for free.
This also presents a unique opportunity for a digital campaign with few geo-restrictions.
In major men's football leagues, the financial model has been built around high-value linear TV deals, and while there are moves towards OTT, this requires a large avid fanbase willing to pay for subscriptions.
We saw from the 2019 Women's World Cup that women's football can attract an audience that rivals any major event. However, regular audiences for the club game drop off in comparison. Given Nielsen Fan Insights data shows that 44% of the global football fanbase are already fans of Women's Champions League, there is a potential for high audiences through free-to-air access, which will also raise the profile of clubs and players.
With all matches being available free there is real potential for large audiences, meaning the DAZN deal with its free YouTube streaming of content, will be a game changer in delivering media value to sponsors, providing the opportunity to engage regularly with a digital savvy fanbase.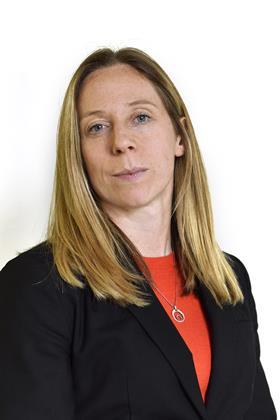 Lynsey Douglas is global leader of women's sport and head of brands (UK) at Nielsen Sports