The UN Refugee Agency is also involved in the partnership, which will create a series of short films.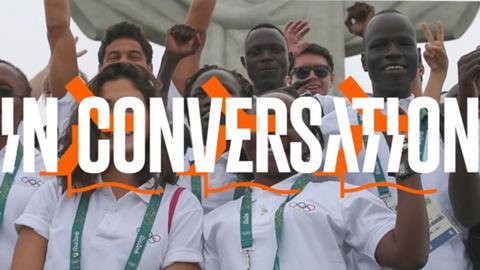 Discovery, the IOC, and the UN Refugee Agency, UNHCR, have partnered to create a series of short films featuring members of the Refugee Olympic Team.
Titled In Conversation, the series will feature athletes from the 29-member team speaking to renowned Olympians and stars from film and TV. The first episode was released on 23 June, and starred American five-time swimming gold medallist Katie Ledecky speaking to fellow swimmer, Yusra Mardini - who, originally from Syria, is also the youngest ever UNHCR Goodwill Ambassador and competed at the 2016 Games under the refugee banner.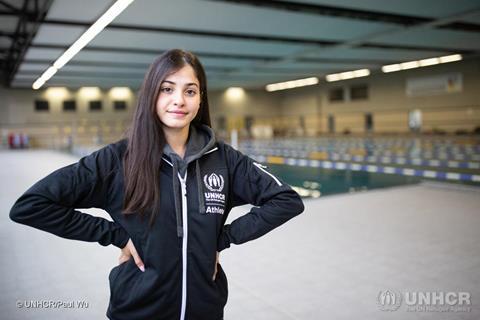 Later episodes will star the likes of actress Nomzamo Mbatha, and Bayern Munich footballer Alphonso Davies, who are also both UNHCR Goodwill Ambassadors, speaking to other refugee athletes such as South Sudan-born 1500m athlete Anjelina Nadai Lohalith, and freestyle swimmer Alaa Maso, originally from Aleppo, Syria.
The intimate conversations aim to tell the stories of the athletes, their challenging journeys, and how they have overcome adversity to compete at the Olympics. The show will be available across UNHCR, IOC and Discovery platforms, including discovery+ and here on Eurosport.com. You can also catch the first episode below.