Sport may be included as part of a second incremental tier on the OTT platform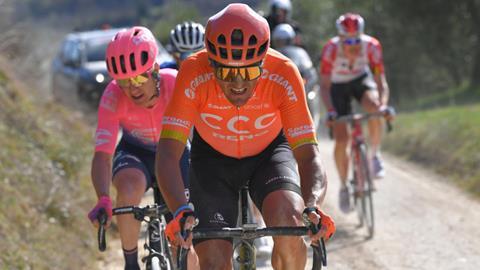 Speaking at the Broadcast Sport Virtual Breakfast Club this week, Eurosport president Andrew Georgiou has revealed that Discovery+ may have a two tier subscription service in some markets.
The OTT platform is launching globally over the next 12 months, and will include a mix of sport and entertainment content from Discovery's large library.
However, viewers may have to pay for an incremental second tier if they want access to sport - at least in certain markets.
Georgiou spoke to Breakfast Club attendees on the question of Discovery+ subscriptions: "Because every market is different, we're taking that on a market by market basis.
"Inevitably, the product will probably have two tiers. It will have a basic tier of entertainment and content that is the Discovery portfolio and the Discovery originals, and then there'll probably be an incremental tier of some description if you'd like to buy and access the sport content that sits on that platform.
"Every market is going to be slightly different, because of different dynamics. We've got 20% or 30% viewer share in the Nordics, so our portfolio of Discovery content is very different in that market versus Spain. Also, our rights portfolio in some markets is very different.
"So, it will have to be taken on a market by market basis, depending on the Discovery+ audience, the core non-sport audience and the sport audience, and the overlap between those audiences, and the quality of content we have in each of those markets. That will then flow through to pricing."