Eurosport and discovery+ will be broadcasting the Olympics across Europe.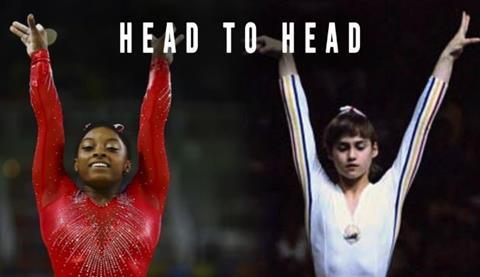 Discovery has revealed three new programme formats, and a new anthem, ahead of the Tokyo Summer Olympics.
Eurosport and discovery+ will share broadcasting the competition across Europe, with the linear channel being the home of the Olympics where the OTT streaming platform is yet to be launched.
The three new programme formats announced by Discovery will be getting underway from 14 April, 100 days before the event.
They include Head To Head, where experts will compare and contrast some of the greatest icons of the Olympics. For example, the first episode wil centre on Usain Bolt and Carl Lewis, to decide who is the best ever in their field.
Olympic Stories debuts on the same day, looking at well-known moments across the history of the Games. First up is a look at the 1964 Olympic Games, with later episodes featuring exclusive interviews with the protagonists of such moments - such as disgraced sprinter Ben Johnson.
Finally, Essential Olympic Stories Presented By Bridgestone will premiere on 18 May and will tell the stories of well-known Olympic figures. Some of those to be included are Michael Phelps, Dawn Fraser, Muhammad Ali, and Nadia Comaneci, with long-form written articles and video clips published on Eurosport's digital and social channels to complement the series.
Eurosport and global sports rights and sports marketing services president, Andrew Georgiou, said: "Nothing brings the world together like an Olympic Games. As all our communities look for the light at the end of the tunnel, this summer's Games promises to be one of the most culturally relevant and significant in living memory, representing a much-needed celebration of humanity and global resilience.
"The way we bring this to life is by telling the most important stories, the ones that really matter on the road to Tokyo and help bring everyone closer to their heroes through our new and exclusive formats and series."
Disovery has also unveiled a new anthem for the Olympics. Produced exclusively for the broadcaster, Oscar-winning composer Steven Price and the London Symphony Orchestra have collaborated to create the tune. It will be partly revealed during the 100 days-to-go milestone on 14 April. It will be used for the Beijing 2022 Winter Olympics and Paris 2024 Summer Olympics as well as for Tokyo.
Price said: "It was an interesting brief. The start is all about the energy and excitement of the Olympics, a little bit of mystery, we've got the journey of the individual, the quiet little moment when you feel someone build up to their moment.
"So it was finding all these themes and managing to make them work as a four minute continuous piece but something you can take a certain section of it and feel a certain way – it's been an adventure of trying to tell a story in a very small amount of space but on a scale you would use in a movie."