AR analysis will be a key part of the Olympics coverage.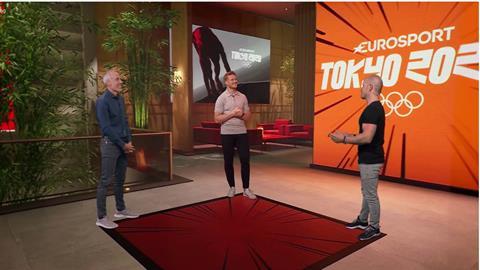 Discovery has revealed how it will use the Cube broadcasting system for the Tokyo 2020 Olympics.
Speaking to the press on Wednesday, the broadcaster revealed that it has increased the virtual size of the studio. It has added up to seven new rooms, sliding doors, and effects to recreate the outdoor conditions on the ground in Tokyo, all using gaming technology such as the Unreal Engine. There will also be 360-degree shots of Tokyo as a backdrop, 3D zoom software to assist panoramic shots, and virtual set extensions to allow cameras to roam around the digital environment.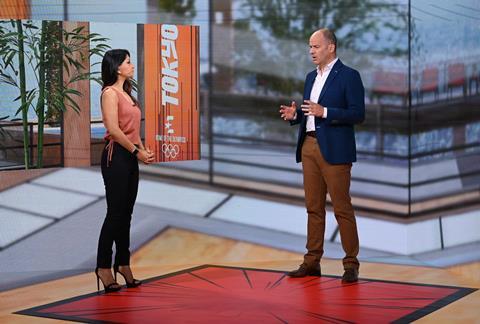 Discovery president of sports, Andrew Georgiou, explained: "It's about providing a different setting for talent at different points of the day to give a different feeling. For example, a soft setting for relaxed content, or more formal for analysis."
Global production and content head Scott Young added: "The art of the cube is that you sit at home and don't really notice. It's not broadcast for a day, it's two weeks. We want to keep the environment for those stories as fresh as possible. You want it to be an interactive experience, not a passive set."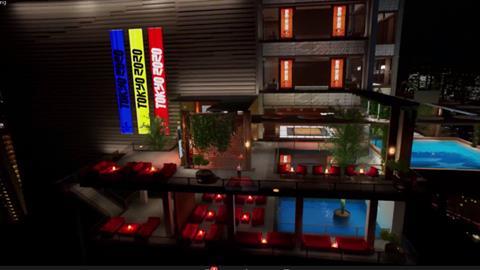 The Cube has the ability to 'teleport' in interviewees from any location, giving full immersion when the interviewee is in a green screen studio.
Young added on the interviewing: "There's a slight latency. However, you can have a conversation like you were standing there. It's not latency like when you send a news reporter on a trip."
Augmented reality analysis is another aspect of the Cube that will be put in to use, with '6-7' sports hoped to be in place for this once the Games begins - with a focus on "key sports with broad appeal across European markets," according to Young.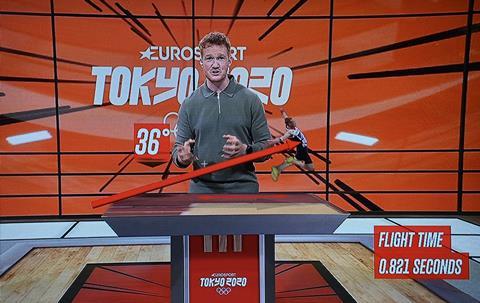 Away from the Cube, the recent annonucement that there will be no fans at stadiums has hit the Games, and Young said: "We didn't expect it to be the atmosphere of a traditional Games, but that there would be some fans. Unfortunately that isn't possible now."
An effect is likely to be applied to footage to add crowd noise in.