3pm games had been made available through the service while fans were unable to attend stadiums.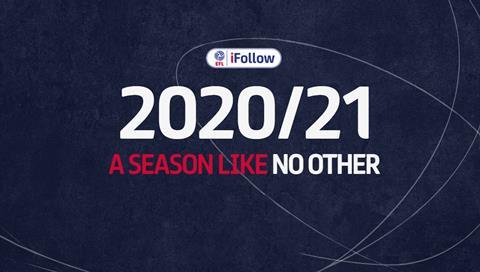 The English Football League (EFL) is expected to end the streams of 3pm kick offs on its iFollow OTT platform, reports the Daily Mirror.
Games starting at 3pm, which would usually be part of a media blackout to encourage stadium attendances, had been made available to fans during Covid restrictions that stopped them going to matches in person.
With supporters now allowed back into grounds - there will be 60,000 at Wembley for the Euro 2020 final on Sunday, and the same amount were there for the semi-finals - it is thought that this measure will end, and TV broadcasts will return to some level of normality.
iFollow enjoyed breakout success during last season, generating £42 million in revenue for the 55 clubs that used it - from 360,000 fans in 172 countries. The 17 sides which aren't signed up to it have their own digital platforms.
An EFL spokesperson said: "Discussions remain ongoing in respect of a variety of different matters in preparation for the new season following the Government's announcement that restrictions on capacity are expected to be lifted later this month.
"While a number of matters including general preparations, protocols in place across the league and the streaming of matches require further discussion, we know that all EFL Clubs are ready to re-open their doors and welcome back their supporters."
The Premier League has already made clear that it is returning to normal TV broadcasting, with BT Sport and Sky Sports revealing 11 matches that will be televised in August.