Nine leagues across the continent have bundled their rights together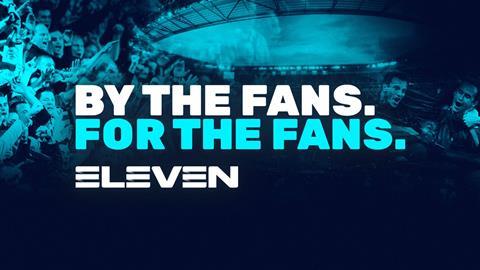 Eleven Sports and OneFootball have secured the rights to nine football leagues across Europe.
The Danish Superliga, Icelandic Top Football, Professional Football League of Kazakhstan, Latvian Virsliga, Northern Ireland Premiership, Norwegian Eliteserien, Polish Ekstraklasa, Slovak Super Liga and Swiss Super League bundled their rights together for the three-year broadcast deal.
Working with Octagon, the nine competitions found Eleven Sports and OneFootball to be willing partners for the proposition, which includes both winter and summer leagues.
Both broadcasters will show games free-to-air, and complement them with shoulder programming and original content - all supported by advertising. They will also supply the leagues with viewer data, one of the main aims of the bundling, with an eye on other forms of monetisation - such as ecommerce and in-game options.
Chris Gerstle, head of business development at European Leagues - a body promoting professional football in the continent, said: "Historically, international rights for smaller leagues have been an agency deal…and there's been very little distribution or data and insight into who's watching.
"What we have is a nice solution and what we hope is the start of a long-term project. We hope that more leagues will join in the future because of the flexibility this partnership provides."
Nikolaus von Doetinchem, head of OTT and media rights at OneFootball, added: "We will test and learn and discover and improve. We have given the leagues the security of a minimum guarantee but have also pledged their content will be out there.
"We shouldn't be doing the second step until after the first step. We hope that this partnership will go on beyond the three-year [deal] and then leagues can go down that road."