The European Cricket Series will be available in the UK, US and Canada, Europe, Australia and New Zealand, the Middle East and North Africa.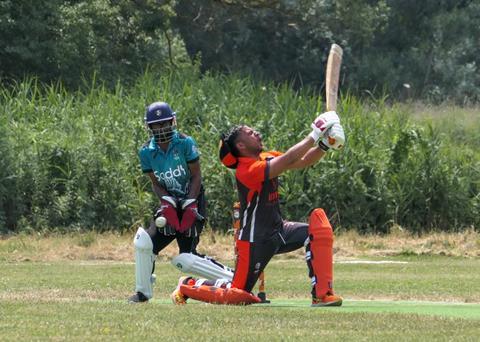 The European Cricket Network has agreed a partnership with OTT provider Recast.
The platform allows fans to watch content by spending credits - which can be bought, or gained by watching ads, inviting friends, sharing videos, or signing up.
The European Cricket Network runs the European Cricket Series, which started in Barcelona last February and is currently taking place in Hungary. A bespoke daily package of highlights will be available on Recast, with the Network working with Spring Media on worldwide media rights distribution and production.
Roger Feiner, CEO of the European Cricket Network, said: "Showing our match highlights on Recast will allow us to further monetise the very best moments of European Cricket in short with the potential of tapping into new audiences."
Recast's founder and CEO, Andy Meikle, added: "We're delighted to welcome the European Cricket Network to Recast. Thanks to our free solution, the ECN has been able to access technology which will allow them to tap into audiences across the globe, with a click of a button. And through our unique micropayment solution, fans globally also benefit by turning their attention into our in-app credits which can subsidise their viewing costs."