The Sport 24 channels will be available on Emirates airline's ice TV Live.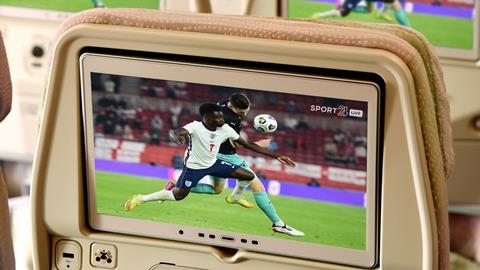 IMG's Sport 24 and Sport 24 Extra will be providing coverage of the summer's biggest sporting events to Emirates airline customers.
The Olympic Games and Euro 2020 will both be broadcast by the channels, including the Euro 2020 final on 11 July.
Inaddition, Wimbledon, the British Open, the NBA Finals, the PGA Tour, and more will also be available on the channels, which are provided to fliers as part of Emirates ice TV Live on Boeing 777s and A380s.
Emirates ice TV Live also has non-sport content, with up to 4,500 channels of programming on ice, including over 1,000 movie channels, and 130 kids channels.
Sport 24 and Sport 24 Extra broadcasts 24-hours a day, with over 16 hours of that being live content. It is exclusively available through Panasonic Avionics.