The success of Netflix's Drive To Survive singled out as one of the reasons for the growth of the audience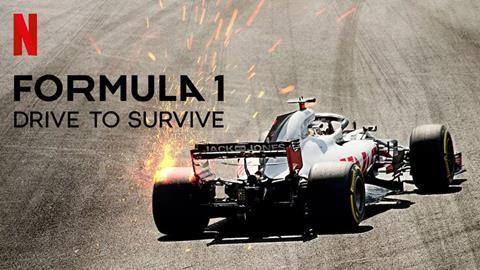 The viewing figures for Formula 1 have risen significantly in France, with interest fuelled by the success of Netflix's Drive To Survive along with emerging French drivers Pierre Gasly and Esteban Ocon.
Data from Nielsen Sports reveals Formula 1 in France achieved the highest average audience per Grand Prix since 2012, when coverage was shown on free-to-air broadcaster TF1.
Nielsen's data shows those with an interest in F1 has grown from 23% of the French population in January 2020 to 27% of the French population in April 2021.
The Azerbaijan GP, held on 6 June, achieved the highest viewing figures in France, with 1.6 million people tuning in to watch the race and qualifying combined. The average French audience (qualifying and race) for the 2021 season is 1.2 million.
Gasly's performance with the Alpha Tauri team was showcased in season three of Drive to Survive, while Ocon continues to show promise alongside racing legend Fernando Alonso in the newly branded Alpine team.
Tom McCormack, head of rights holders at Nielsen Sports, said: "Despite the loss of free-to-air broadcaster TF1 in 2021, France's interest in F1 is at an all-time high, with incredibly strong viewing figures for the sport across Canal+ channels.
"Having two promising French drivers on the grid this season is certainly contributing to the growth. Yet again, the power of the Netflix documentary, Drive to Survive, is likely coming in to play, with that format providing the ideal vehicle to bring Gasly's personal story and professional achievements to a whole new audience."
Pierre-Emmanuel Davin, managing director France Benelux at Nielsen Sports, added: "In both 2018 and 2019 the French GP had the highest audience in France all season and with F1 arriving at the Circuit Paul Ricard this weekend – one of the four races being show on Canal + free-to-air station C8 – we are anticipating that viewing figures will continue to rise."