It will also handle sponsorship and licensing for the South American football association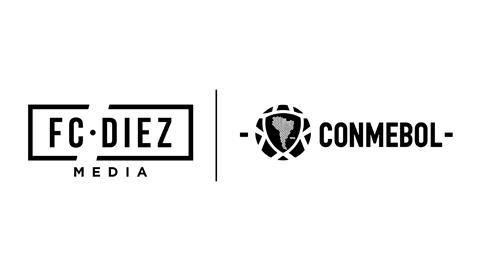 FC Diez Media has been confirmed as the exclusive agency to the South American football association, Conmebol.
The IMG-owned agency will exploit commercial rights to club competitions from 2023-26, including global media rights, sponsorship, and licensing. The club competitions run by Conmebol are the Copa Libertadores, Copa Sudamericana, the Recopa, Copa Libertadores Femenina, Copa Libertadores Futsal, both male and female, Copa Libertadores Beach Soccer and Copa Libertadores sub-20.
FC Diez Media won out in a tender process verified by Ernst & Young. It has already been Conmebol's commercial partner since 2019, providing services such as the sales of media rights and sponsorship, broadcast production support, digital strategy and implementation, licensing consultation and overall strategic advice for the competitions.
President of Conmebol, Alejandro Dominguez, said: "It is a pleasure to count on the support of an internationally-recognised agency such as FC Diez Media. With their collaboration, in the coming years we will continue to commercially grow our brands to reaffirm our promise to South American football and reinvest for its development."
Adam Kelly, co-president of media and events at IMG, added: "This is a highly valued partnership for IMG. Conmebol Libertadores and Conmebol Sudamericana are the jewels in the crown of South American club football and viewed in great numbers around the world. We are delighted to have extended our relationship with Conmebol and look forward to enhancing all elements of our work with the Confederation to further grow the tournaments in terms of awareness, audience and revenue."