FA senior brand manager Ryan Armstrong spoke on the organisation's media strategies last week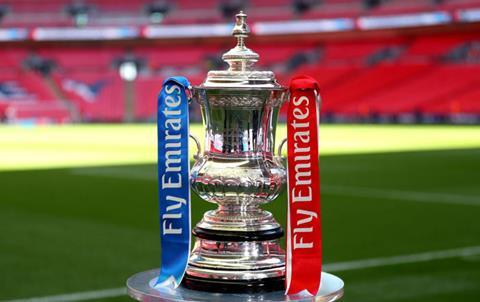 FA senior brand manager Ryan Armstrong has revealed how the organisation's media strategy aims to complement its broadcast partners and rival rights holders.
Speaking on the FootballCo Business Podcast, Armstrong detailed how the FA uses its FA Cup content on social channels - working with broadcasters such as the BBC, ITV, and BT Sport.
"What we're now trying to do is listen to the audience, and what we've seen over the last few years with that change in media consumption is that we'll complement the linear TV so it's not about competing, it's about complementing them.
"We'll work with the broadcasters to understand the type of content that they'll be looking to deliver across their programming, and then we'll adapt and we'll deliver our own type of content that will be potentially a little bit more younger audience focused. Also the different types of content, so behind the scenes etc. looking at the type of content that you may not consume or get to access on linear TV anymore."
"Go back to four or five years ago we'd have potentially the BBC and BT and then ourselves all trying to tell a different narrative around the FA Cup. I think we've worked hard over the last few years to make sure that yes we're all singing from the same hymn sheet, but giving them their own creative freedom. That's important because they get different audience ties to what we will do and we'll focus on a slightly different audience. So as long as we're all singing from the same hymn sheet, which is what we work hard on, then we're happy for them to take creative licence."
Armstrong continued on the relationship with international broadcasters: "What we find with international broadcasters is there is a bit more of an element of education working with them to to help tell the narrative of the FA Cup, what it means to audiences domestically and potentially what it also means to audiences in their market. Now, they also understand their market just as well or if not better than we do, but we also conduct a lot of audience research to help tell that narrative and understand what audiences are looking for from the FA Cup in their markets.
"We're working hard to build that kind of product proposition for our international broadcasters, so they're not just taking the linear TV feed. They're taking the product and this is what the FA Cup means. This is what comes with buying into the rights with the FA Cup."
Moving on, Armstrong was keen to emphasise how social media platforms each need a separate strategy, and that behind-the-scenes content is where a rights holder can find value: "There's a pretty good template for success on TikTok but it's utilizing and maximizing the content. You know you can't predict what's going to happen out on the pitch, so that's why, for us, having cameras at different places and not just necessarily looking at the pitch matters because then we can tell a slightly different story that's relevant to our audience."
However, in-game rights are still a vital part of the mix: "We know that different audiences will be potentially either double screening or just on social, so for us if you've got a linear TV feed we can then complement that with in-game moments. It was important for us that when we went through the recent write cycle that we maintained those rights."
Armstrong added: "We adapt that by market and it changes. If you're in the west and the game is early morning then you may not be tuned in to watching live clips, it may be that you're watching highlights later on that morning. Likewise, if you're in the far east you may be watching live matches but second screening or just on social. So that's where in-game moments, for example, is really useful, or then following up with highlights the following morning when they're waking up."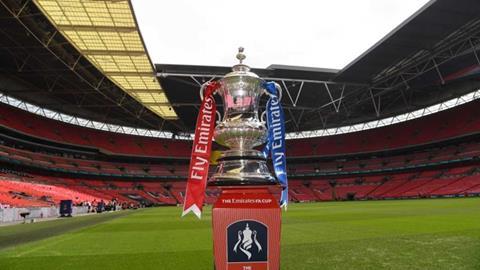 Not only does the FA aim to complement its broadcast partners, but it also takes a similar approach to rival rights holders. Armstrong explained: "For us it's important to know when it's our right to win. So we're recording this the day after Man City v Real Madrid. For us, we wouldn't be looking to distribute content during that game or following that game, because we know that the noise is all going to be around that game.
"We know that FA Cup Final is the following week, so we're building up and we're working around other rights holders and other properties to know that that's kind of their right to win, their moment in the spotlight so to speak. It's not about competing I would say, it's more about finding those those right times."
He added: "Obviously in between the third round, fourth round, fifth round, quarters, there's moments where there's no FA Cup football and it goes back to the Premier League, or it goes back to the Champions League or other competitions both inside and outside of football. So we'll just look to maximize those moments keep our audiences engaged at more of a lower level in between but then go right back to trying to really own those moments."