The 24/7 sports channel will continue to be shown on flights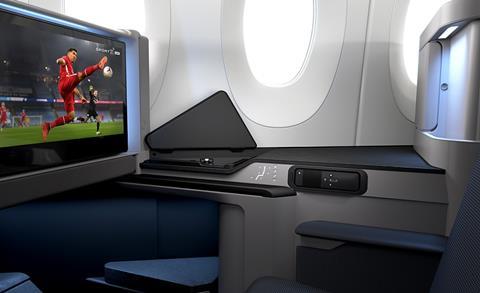 IMG and Panasonic Avionics Corporation have extended the deal that sees Sport 24 available to airlines worldwide.
Panasonic will exclusively market the channel, plus its sister channel Sport 24 Extra, to airlines using other connectivity networks for the first time - meaning the service can now be shown on any carrier with in-flight entertainment.
Sport 24 is broadcast over satellite on Panasonic's television service, and was launched in 2012. It is produced from IMG's Stockley Park HQ in the UK, and will feature high profile events such as Euro 2020, the Tokyo Olympics, the Ryder Cup, the Premier League, the Champions League, and more over the next 12 months.
Richard Wise, SVP, Content and Channels, IMG Media, said: "This latest agreement with Panasonic will bring Sport 24 to millions more passengers across more global airlines in the years ahead. This new deal also conveys the confidence both parties have in the recovery of the airline industry after the pandemic, especially now that vaccines are being rolled out around the world."
Panasonic Avionics Corporation CEO, Ken Sain, added: "Our long-standing relationship with IMG enables us to broadcast live sports coverage to passengers all over the world. Watching sport live in-flight creates unforgettable moments for passengers and we're delighted to be able to exclusively provide this service to airlines, no matter which connectivity network they are using."