It is also available through DAZN and on YouTube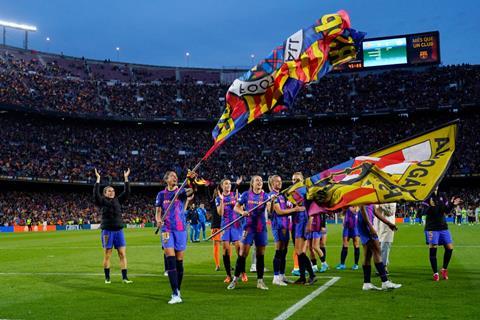 ITV has agreed a sub-licensing deal with DAZN to air the Women's Champions League Final on Saturday.
The UK and Ireland broadcaster's agreement comes as part of a raft of deals announced by DAZN to put the game on free-to-air linear TV, including TF1 in France, RTVE and TV3 in Spain, RTBF in Belgium, SVT Sweden, plus NRK Norway, Sport5 Israel and RUV Iceland, with further deals to be closed in the coming days.
The match was already set to be free-to-air through YouTube, but this now means that it will also be available on linear TV. Fans can also watch on the DAZN platform.
The final will see at least 10 separate language commentary feeds will be available, including English, French, Spanish, Catalan, German, Portuguese, Italian, Norwegian, Swedish, and Icelandic. On-air talent will include pro superstar Lianne Sanderson, Arsenal legend Ian Wright, celebrated commentator Lucy Ward, and PSG midfielder and Olympic gold medalist Ashley Lawrence for the English broadcast; Spain's all-time leading goalscorer Veronica Boquete for the Spanish feed; and retired footballer and current secretary general of the French Football Federation Laura Georges and former Lyon star Louisa Necib Cadamuro for the French.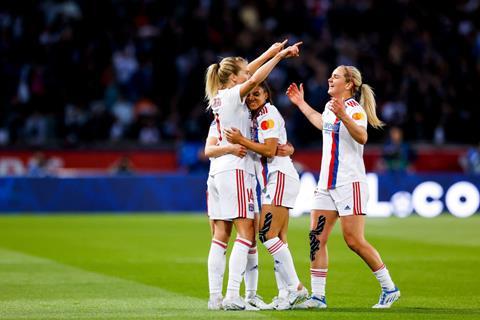 Barcelona face Olympique Lyonnais in the set-piece match at Juventus' Stadium in Turin, Italy on Saturday, 21 May.
Shay Segev, CEO of DAZN Group, said: "Securing major terrestrial TV agreements for this momentous final underlines our commitment to increasing visibility of the competition, this epic clash of two world-leading clubs, and also importantly, growing women's football overall. We are proud of our long-term commitment to contributing towards its global growth - increasing visibility of and access to women's sport is critical to driving bigger audiences and creating fans and, ultimately, to eliminating the disparity in investment and coverage of women's and men's sports."