It will first be available in Indonesia and Thailand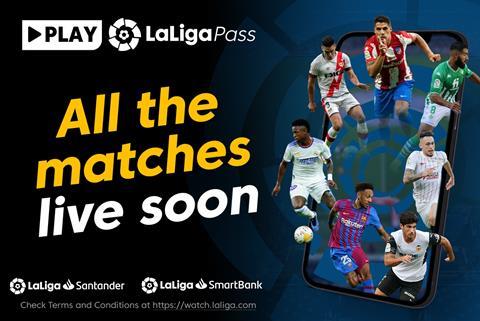 LaLiga has announced the launch of LaLiga Pass, an OTT platform that will give access to all LaLiga Santander and LaLiga SmartBank games as well as other exclusive content.
It will first become available on mobiles and TVs in Indonesia and Thailand.
In addition to live matches, the platform will include match round-ups, documentaries, videos of the best goals and saves, interviews and other exclusive content designed for each country. It will also have three LaLiga Santander matches commentated in the local language each matchday, something that will only be available on LaLiga Pass.
The platform has been developed by LaLiga Tech, the league's technology arm. Users will be able to switch between simultaneous matches, watch 24/7 channel LaLiga TV, and see all content in Bahasa and Thai with options for English and Spanish.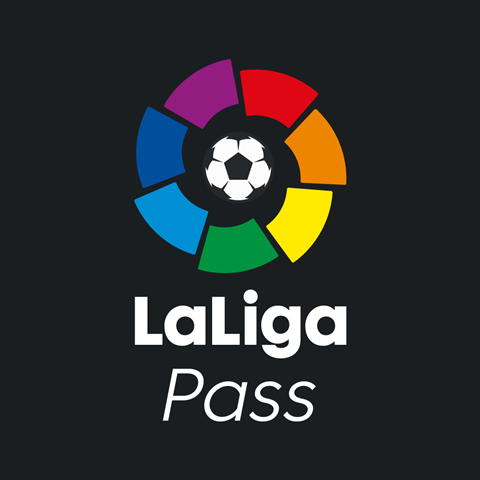 Alfredo Bermejo, LaLiga's digital strategy director, said: "One of the keys of the entertainment sector is to be able to offer a high degree of personalisation, to speak to each fan in their own language and to provide them with quality content adapted to their tastes and needs. We believe that LaLiga Pass, and all the technology behind it, is a big step in this direction and will be a great option for those who want to enjoy LaLiga and everything that surrounds it."
Oscar Mayo, LaLiga's executive director, added: "LaLiga Pass is a logical step in our audiovisual strategy. Over the last few years we have strived to improve the experience for fans watching LaLiga from different parts of the world and we now want to take things a step further by allowing them to have more control over what they watch, offering more and better content, and telling more stories around LaLiga and its clubs in those countries."
In a comment to Broadcast Sport, Fabio Gallo, product lead at LaLiga Tech, added on the chances of expansion beyond Indonesia and Thailand: "Our immediate focus is on the delivery of the product in Indonesia and Thailand. These are markets where LaLiga sees growing interest in all aspects of its competition, demand for digital consumption models coupled with its existing broadcast strategy, and has the flexibility in its partnerships to realise these changes.
"The sports industry is increasingly aware of the need to establish direct-to-consumer platforms in order to build closer relationships to a global fanbase; it is an approach that brings clear benefits to fans, rights holders and their broadcasting partners."