Drive To Survive production company Box To Box Films will create the series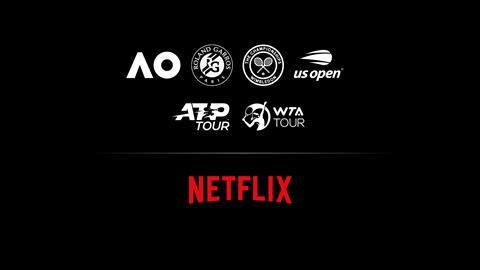 Netflix has announced an agreement with the four Grand Slam tournaments, the ATP Tour, WTA Tour, and ATP Media to create a behind the scenes tennis documentary.
Described as in the same "spirit" as popular F1 series Drive To Survive, the show is already filming at the Australian Open and being produced by the same company as Drive To Survive - Box To Box Films. This news comes less than a week after the streaming giant revealed a similar project with the PGA Tour and golf majors, also with Box To Box producing, although in partnership with Vox Media Studios in that case.
The documentary promises to give an equal platform to both the men's and women's tours, claiming to be the first show of its kind to do this. It will be executive produced by James Gay Rees and Paul Martin.
Brandon Riegg, Netflix vice president of unscripted and documentary series, said: "Tennis is beloved all over the world, with high-stakes tournaments hopping across continents and athletes hailing from countless countries. Through this historic partnership with the four Grand Slam tournaments, the ATP Tour, WTA Tour, and ATP Media, the series will be packed with rare access and rich personal stories that are sure to draw in longtime fans and new audiences alike."