It will continue as UK and Ireland exclusive rights holder until 2025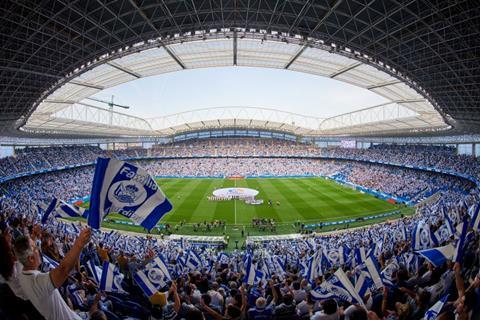 Premier Sports has renewed its rights deal with LaLiga for the next three seasons.
The agreement covers the UK and Ireland, and sees LaLiga TV continue to be available on both the Premier Sports Player and Amazon Prime Video Channels. Further detail on distribution will be revealed ahead of the 2022/23 season.
The LaLiga UK and Ireland rights tender was launched in January, with bids expected by 25 February. The league had been open to proposals of four or five years, as well as the usual three, but Premier Sports has not taken advantage of that option.
This announcement comes shortly after Premier Sports gained the rights to a large majority of UEFA Nations League football, albeit without any England or Wales games.
Premier Sports CEO Richard Sweeney said: "We're pleased to extend our relationship with LaLiga until 2025. Since 2019, as Premier Sports and LaLiga have worked hand-in-hand to actively promote Spanish football, we've come to appreciate the deep-seated passion that makes LaLiga the most popular foreign league on these shores. With our recent addition of rights to the UEFA Nations League and Euro 2024 Qualifiers, we continue to position Premier Sports as a go-to destination for football fans across the UK and Ireland."
Melcior Soler, audiovisual director at LaLiga, added: "These past three years have seen LaLiga reach British and Irish viewers via a unique distribution strategy forged in partnership with Premier Sports. We look forward to continuing to innovate in our offering to the UK and Ireland markets, allowing viewers everywhere to enjoy the best that Spanish football has to offer."