It will also become the title sponsor of the competition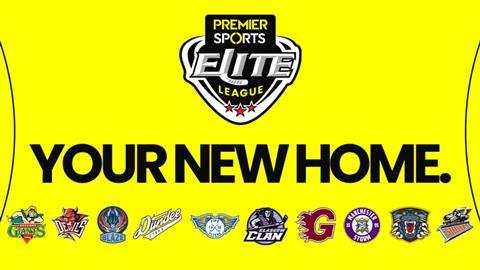 Premier Sports will continue as the exclusive broadcast partner and will become the title sponsor of the Elite Hockey League for the next three years.
The broadcaster will air 27 live games from the UK's top ice hockey league during the 2021/22 season, including 23 league games, the Premier Sports Challenge Cup Final and Premier Sports Playoff Finals Weekend. These will be available through Sky, Virgin Media, or online using the Premier Sports Player.
Five-time Olympic play-by-play broadcaster Aaron Murphy will present the matches, and will be joined by former Great Britain international and league winning coach with Belfast in 2013/14 Paul Adey as well as media officer for Great Britain's national teams and Ice Hockey UK Chris Ellis. Various guest reporters will also feature during the season.
To celebrate the sport arriving on Premier Sports, new customers are able to get their first month for £5 with the code EIHL5.
Elite League chairman Tony Smith said: "Premier Sports have been a great partner of ours for the past two seasons, and we're delighted that we're able to take this a step further in 2021/22. We're very proud to be able to secure a new headline sponsor in the current climate, especially one that is as enthusiastic and passionate about growing our sport as we are."
COO of Premier Sports, Richard Webb, added: "We have been supporting British Ice Hockey in one form or other for the last 10 years so are thrilled to be able to build properly on those early foundations with this 3 year partnership announcement. It is great that we are in a position to put proper investment into the League and we look forward to showcasing the Premier Sports Elite League weekly on our network."