It used real-time highlights and video packages across its social media channels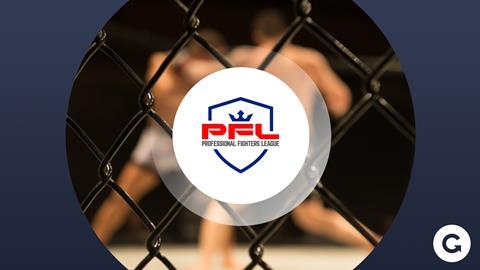 The Professional Fighters League has hit 1.5 billion impressions across its social media channels in 2021.
It has distributed real-time highlights and video packages on Instagram, Twitter, Facebook, and YouTube, which also helped it to 55 million engagements.
Grabyo's cloud-based live clipping, editing, and publishing tools were used to achieve this - with the aim to drive engagement and traffic to PFL events on ESPN+, ESPN networks and the company's 150+ broadcast partners globally.
It also uses Grabyo to monetize its social content, previously producing 200 sponsored posts within 24 hours of each event.
Ahead of the final event of the year, the PFL World Championship at Seminole Hard Rock Hotel & Casino in Hollywood, Florida on 27 October, the same systems will be used to promote pre-show engagement in the lead up to the event, publishing highlights from weigh-ins, press conferences and previous events. It will also deliver the top highlights once the event has finished.
Dan Ghosh-Roy, chief digital officer for The Professional Fighters League, said: "We are excited to continue this partnership for our final event of the season, with Grabyo helping us drive engagement across social media by delivering our top highlights in real-time."
Mike Kelley, president of America's for Grabyo, added: "They are seeing the immediate impact of a social media strategy that focuses on real-time highlight distribution, facilitating massive audience growth across their digital platforms and broadcast TV. Providing collaborative, remote video production in Grabyo's cloud platform has made it possible, and now the PFL will build on this to reach even greater heights."