Recast wants to help sports which have had trouble monetising their content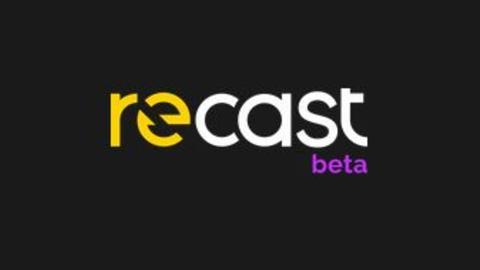 Micropayment OTT platform Recast has launched a beta version, ahead of a full unveiling later this year.
The platform aims to change the way that viewers consume sport, introducing a micropayments system that uses in-app credits called 'Casts'.
Fans can earn these credits through watching adverts, purchasing them, or creating their own content for the platform.
Instead of buying rights itself, Recast will host content from various rights holders - hoping to give rights holders the benefits of an OTT platform without the cost of creating their own.
Sports already on the platform include rugby union, golf, cycling, basketball, and more. You can access the beta version and sign up here.
Content can be anything from 10-second clips to full matches to interviews and magazine shows.
Recast CEO and founder, Andy Meikle, said: "There's a clear shift in sports' fans' consumption and payment patterns, which has only been exacerbated by the Covid-19 pandemic. Fans want more affordable access to their favourite sports, so they're moving away from traditional broadcasters towards social media, illegal streams or unofficial feeds.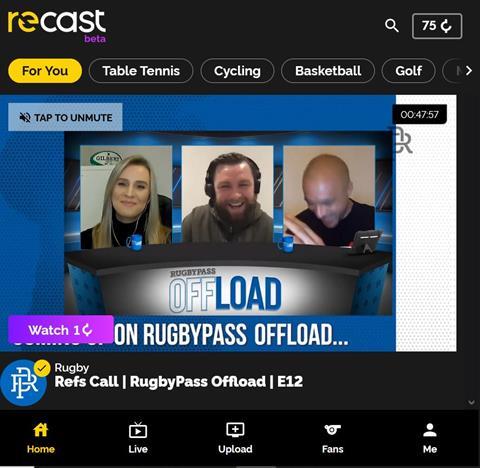 "Continuing to persist with what is clearly a broken model will inevitably kill many professional sports. In an attempt to maximise revenue and reach we've seen rights holders move from linear to social and then more recently to owned OTT. The latter has its own limitations as only diehard fans are prepared to go beyond the paywall.
"Aggregation and micropayments are inevitable but a viable model has never existed to support this - until now."
Meikle, who also founded Sportlobster founded the company alongside former chief executive of the British Olympic Association and Ipswich Town FC, Simon Clegg CBE - who is the company's founding investor and executive chairman.
There is also co-founder JC Oliver, a former global head of innovation at Microsoft and global chief creative officer at AOL, who takes up the role of chief marketing officer. Leading the engineering team as chief technology officer is Chris Stafford, who co-founded FanDuel.