Japan-Scotland match is highest rating game of the tournament so far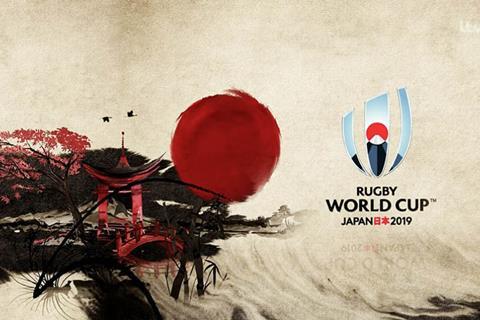 Audiences for the Japan Rugby World Cup are up by almost a third in comparison with 2011, the last time the tournament was played with UK time morning match kick-offs, according to ITV.
ITV reported that the dramatic showdown between Japan and Scotland has drawn the highest audience of the tournament so far, with a peak of 5.7m tuning in to see Japan hold on to victory to reach the quarter-final stage. The broadcaster added that the rugby viewers for the game drove ITV's overall daytime audience to its highest level for nearly three years, since Boxing Day 2016.
Figures at the close of the group stages, showed that an average of 1.7m have watched the 37 matches played. This figure is up by 400,000 viewers and 30% from 2011 when the tournament was held in New Zealand.
So far the top five most-watched matches are:
Japan v Scotland [13 Oct] which averaged 4.1m, and audience share of 41% and drew a peak of 5.7m.
England v Argentina [5 Oct]: average 3.4m; 46% share; peak 4.8m
England v Tonga [22 Sept]: average 3.7m; 39% share; peak 4.7m
Australia v Wales [29 Sept]: average 3.1m; 37% share; peak 4.6m
Ireland v Scotland [22 Sept]: average 2.6m; 35% share; peak 3.1m
Coverage of the tournament continues on ITV on Saturday 19 October at 7.30am with the quarter-final between England and Australia.