Production companies Rondo, Media Atom, and Jams & Mr B Productions are supporting the bursary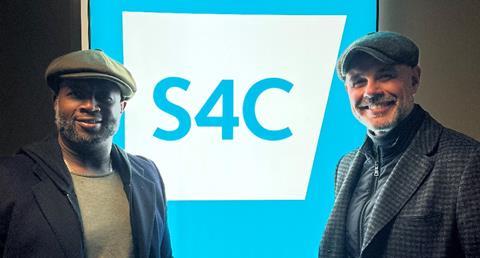 S4C has launched a bursary for one student studying a sports broadcasting master's at Cardiff Metropolitan University through the Welsh language.
The S4C Sport Bursary will support one student from a Black, Asian or minority ethnic background, as it aims to attract new faces to join the media sector in Wales. This also comes during a skills shortage in the industry, and difficulties in recruiting.
Production companies including Rondo, Media Atom, and Jams & Mr B Productions are supporting the bursary, with the latter founded by Final Score, MOTD2 and BBC Snooker presenter Jason Mohammad and former Welsh international footballer Nathan Blake.
Mohammad said: "We are so excited to be working with S4C on this historic bursary. This is a very big moment for our new company Jams & Mr B Productions.
"We are committed to helping broadcasters create a diverse workforce and increase diversity in programme making on screen and behind the camera.
"S4C has been great in working with us on our ambition to help change the lives of young people by giving them a unique opportunity to succeed in broadcasting in Wales."
Blake added: "The bursary scheme offered by S4C, partners and our own production company Jams & Mr B presents a life-changing opportunity.
"Its creation is a starting point that will lead to further opportunities in the future. We believe this additional education fund will help build and create lasting equality and diversity within the industry over the coming years and decades.
"Individually we can change lives but together we can change the game forever."
Nia Edwards-Behi, S4C's diversity and inclusion officer, commented: "Creating opportunities such as offering bursaries is a small but important step in supporting the development of S4C's future talent.
"It is a pleasure to be able to work with educational institutions, production companies and innovators such as Jams & Mr B to ensure that Welsh talent receives vital support at the start of a career journey."
More information on the S4C Sport Bursary can be found here, with 25 May the deadline to apply. S4C is also supporting two awards with the Royal Welsh College of Music and Drama – one scholarship for a student on the Acting bachelor's degree course, and one bursary for a junior student at their Young Actors Studio.